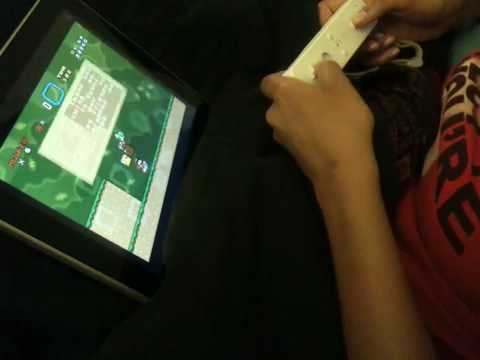 This short video shows off the ability to run an emulator on the iPad to play SNES games, using the wiimote as a controller. The hack uses snes4iPhone, and the latest version supports Wiimote control via Bluetooth.
if you want to do this yourself you will need a jailbroken iPad, plus a Wiimote and you will also need to install snes4iPhone.
Nerdata suprema, fatta su un iPad jailbrekkato e associato via bluetooth ad un Wiimote.. sbureda.
via LikeCool