La fine del "general purpose computer" è vicina?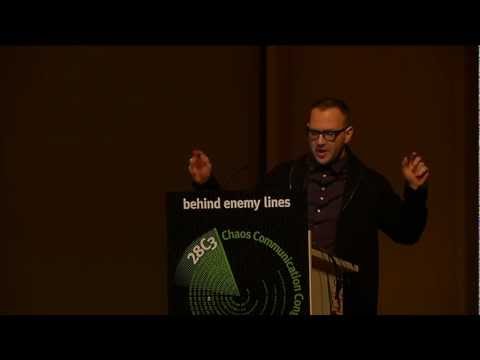 Cory Doctorow: The coming war on general computation
The copyright war was just the beginning.
Qualche giorno fa
Cory Doctorow
, un blogger, giornalista e scrittore che dovreste conoscere, ha tenuto questo discorso al Chaos Communication Congress.
E dovreste ascoltare anche il suo discorso, qui la versione con sottotitoli in italiano, per una sana riflessione.
Il succo è efficacemente riassunto da Paolo Attivissimo:

Il computer generico, il PC che esegue qualunque programma, fonte di enorme ricchezza ed emancipazione culturale per tre decenni, è sotto attacco perché è sfuggito di mano.

Non è controllabile da aziende e governi. Ci si può far girare un programma piratato o vedere un film a scrocco. Ci si può installare un programma di crittografia che rende impossibile intercettare le comunicazioni, con grande gioia di terroristi e dissidenti. Lo si può usare per far circolare idee senza che i governi, le religioni o le aziende possano filtrarle, edulcorarle, censurarle. Rende troppo potenti i cittadini e i consumatori. Il PC è quindi un mostro sovversivo e come tale va estirpato.

Come? Non certo facendo retate e irruzioni nelle case, ma sostituendolo dolcemente con oggetti dedicati e lucchettati che l'utente vuole comperare al posto del computer. Invece del PC, oggi vengono offerti dalle aziende (spesso sottocosto, per penetrare il mercato o come canale per vendere altri oggetti) lettori portatili, console di gioco, lettori home theater, tablet, lettori di e-book le cui architetture non-PC permettono il controllo. Su questi oggetti, almeno secondo le intenzioni dei produttori, gira solo il software benedetto dallo Steve Jobs, Bill Gates/Steve Ballmer o Kim Jong Un di turno. O dall'inserzionista pubblicitario di turno.
Potete facilmente convenire come spesso la presunta "sicurezza" o "stabilità" di un sistema sia servita da cavallo di troia per uno strumento di controllo dei contenuti e, volendo vederla in questo modo, della vostra libertà.
Qualcuno sostiene che Apple sia stata tra le prime ad introdurre questo metodo, con PC semplici da usare, con un approccio molto più "guidato" rispetto a Windows o ancor più Linux, introducendo poi iTunes per finire con le App che nascondono il file-system ed il web stesso all'utente.
Doctorow racconta la storia del DRM, di come un po' tutti, Microsoft, Sony, Amazon e tanti altri, cerchino di salvaguardare legittimi diritti d'autore ingabbiando quello che per noi Nerd è lo "strumento" per eccellenza, il PC.
Ne ha parlato anche Quintarelli: certo, il problema non si pone per il Nerd che trova sempre un S.O. alternativo, il jailbreak o il crack giusto, ma quel che preoccupa è il trend:

Per la maggioranza l'informatica e internet saranno più simili ad elettrodomestici e videotel, perchè in definitiva questo è ciò che vuole l'utente medio: semplicità, immediatezza non dover faticare ad imparare nulla, non dover capire cosa sta facendo. girare la chiave ed accendere.
E pazienza se sarà vietato calpestare il prato, se non ci può vedere certi contenuti o se certe attività sono riservate al grande papà.
Credo che il tema sia interessante, da affrontare senza fanboysmi o complottismi.
Seee vabbè.
Update: Doctorow ha pubblicato un articolo dal titolo "Lockdown" su BoingBoing in cui riassume il suo pensiero e che riporto sotto:

General-purpose computers are astounding. They're so astounding that our society still struggles to come to grips with them, what they're for, how to accommodate them, and how to cope with them. This brings us back to something you might be sick of reading about: copyright.

We haven't lost yet, but we have to win the copyright war first if we want to keep the Internet and the PC free and open. Freedom in the future will require us to have the capacity to monitor our devices and set meaningful policies for them; to examine and terminate the software processes that runs on them; and to maintain them as honest servants to our will, not as traitors and spies working for criminals, thugs, and control freaks.