The Boys 3: Jensen Ackles in costume nelle prime foto ufficiali di Soldier Boy
La new entry nel cast di The Boys, Jensen Ackles, si mostra con indosso il costume di Solder Boy, sorta di parodia di Captain America.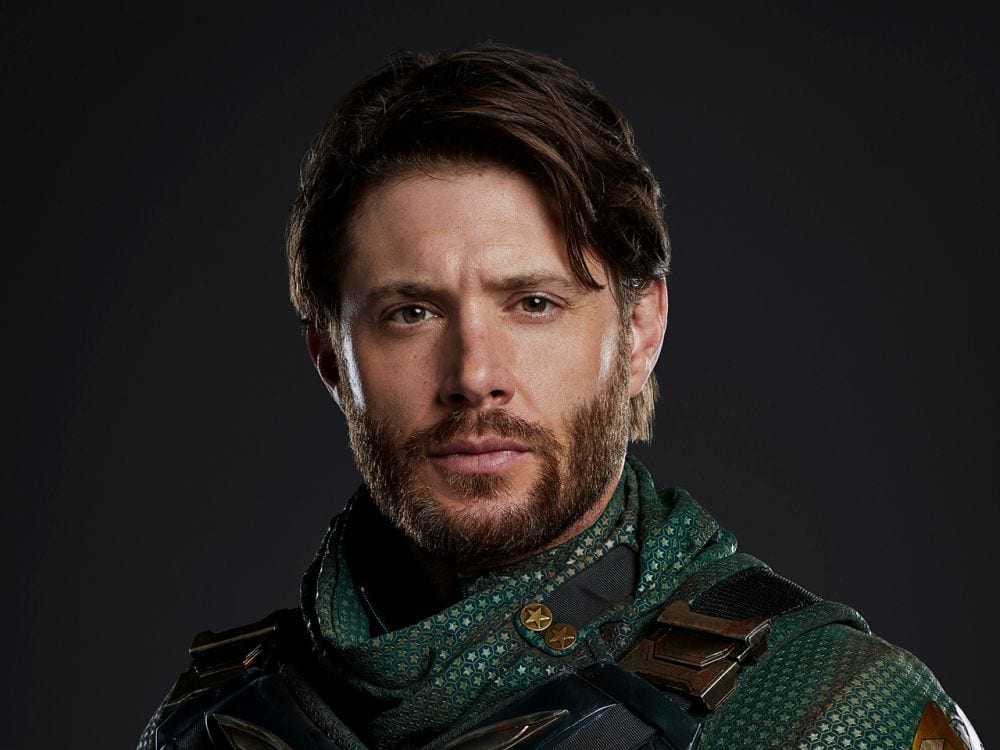 Jensen Ackles passa oggi, nell'immaginario comune, da Supernatural a The Boys grazie alle prime foto ufficiali del personaggio di Soldier Boy, che farà il suo esordio nella stagione 3.
The last thing Butcher and the crew need is another supe… so we got them a very special one 😈 Jensen Ackles stars as Soldier Boy in the upcoming Season 3 of The Boys. pic.twitter.com/gBMnQNA7UH

— Prime Video (@PrimeVideo) June 7, 2021
Every dent, every scratch, every mark tells a story. A story that ends with me, winning. 😏#SoldierBoy #SoldierBoyShield

Full character reveal tomorrow!!! 🤘🏼😎. @TheBoysTV @PrimeVideo @ljsupersuits @VoughtIntl pic.twitter.com/UYgousdSLL

— Jensen Ackles (@JensenAckles) June 6, 2021
Nelle due foto ufficiali, che sono state precedute di qualche ora dalla foto dello scudo del personaggio, vediamo Soldier Boy in posa fiera, pronto a combattere per la sua giustizia.
Non sappiamo ancora quando debutterà la terza stagione del popolare telefilm su Amazon Prime Video, né sono stati dati dettagli della trama: sappiamo però che al cast si è unita, oltre a Ackles, anche Katia Winter, che interpreterà il villain Little Nina.
Leggi anche: