I nuovi set LEGO Star Wars di Gennaio 2018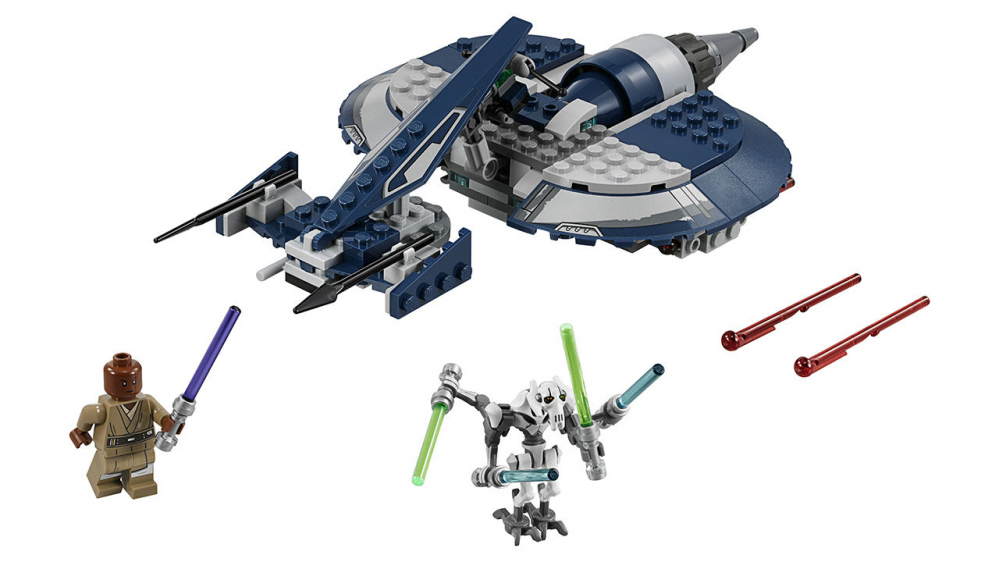 Tramite lo store di giocattoli svizzero World of Games possiamo vedere in anteprima le immagini dei nuovi set LEGO Star Wars previsti in uscita a Gennaio 2018.
Abbiamo il ritorno dei Microfighters, delle Buildable Figures (con la spettacolare versione di Darth Vader "smascherabile") e alcuni set legati al nuovo film in uscita The Last Jedi.
Sul sito linkato trovate anche i prezzi in valuta svizzera. Qui abbiamo inserito per comodità la conversione dei prezzi da CHF a EUR e ovviamente non sono i prezzi ufficiali dichiarati da LEGO ma almeno così potete farvi un'idea di massima sul prezzo finale in Italia.
Se temete spoiler fermatevi qui!
LEGO Star Wars: A-Wing vs. TIE Silencer -Microfighters- (75196)
Prezzo post conversione: 25,67 EUR (29,90 CHF)
LEGO Star Wars: First Order TIE Fighter -Microfighters- (75194)
Prezzo post conversione: 17,08 EUR (19,90 CHF)
LEGO Star Wars: Millennium Falcon -Microfighters- (75193)
Prezzo post conversione: 17,08 EUR (19,90 CHF)
LEGO Star Wars: Ski Speeders vs. First Order Walker -Microfighters- (75195)
Prezzo post conversione: 25,67 EUR (29,90 CHF)
LEGO Star Wars: Darth Vader (75534)
Prezzo post conversione: 42,84 EUR (49,90 CHF)
LEGO Star Wars: Boba Fett (75533)
Prezzo post conversione: 34,26 EUR (39,90 CHF)
LEGO Star Wars: Defense of Crait (75202)
Prezzo post conversione: 77,19 EUR (89,90 CHF)
LEGO Star Wars: First Order Specialists Battle Pack (75197)
Prezzo post conversione: 23,95 EUR (27,90 CHF)
LEGO Star Wars: General Grievous Combat Speeder (75199)
Prezzo post conversione: 34,26 EUR (39,90 CHF)
LEGO Star Wars: Tatooine Battle Pack (75198)
Prezzo post conversione: 23,95 EUR (27,90 CHF)
LEGO Star Wars: Ahch-To Island Training (75200)
Prezzo post conversione: 34,26 EUR (39,90 CHF)