Celebrità in incognito al Comic-Con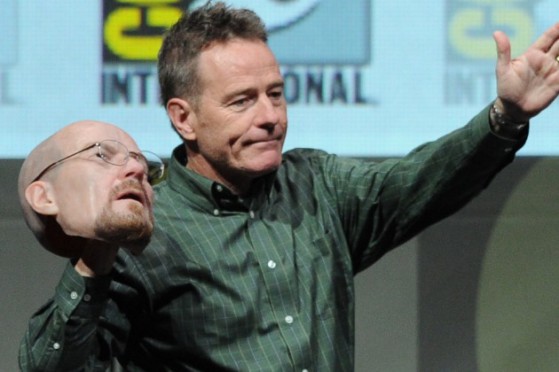 Non è certo una novità che le celebrità si presentino al Comic-Con travestiti più o meno integralmente per riuscire a farsi un giro indisturbati. Lo scorso anno ad esempio abbiamo riso quando abbiamo visto le foto di Bryan Cranston che ha avuto l'idea geniale di andare al Comic-Con travestito da Heisenberg.
Anche quest'anno c'è davvero l'imbarazzo della scelta.
Daniel Radcliffe
Era il primo Comic-Con per Radcliffe (incredibile visto i film che ha fatto) che era presente per promuovere il suo nuovo film Horns: Daniel ha pensato bene di farsi prima un giro per la Con travestito da Uomo Ragno.
I did an American accent for the whole time, I even took a rucksack, so I look like I'm just coming to Comic-Con.

I had a whole look. But it was great… I took lots of pictures with people who did not know that it was me.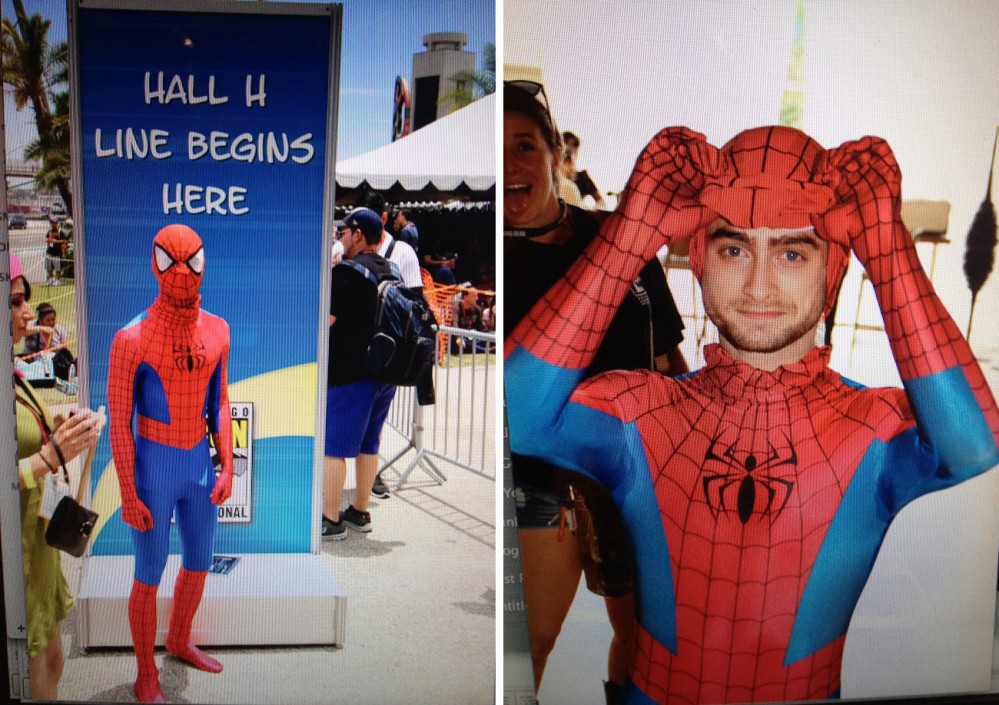 Foto via Daniel Radcliffe / Google+
Maisie Williams
Idea simile per Arya di Game of Thrones, a San Diego per presentare la quinta stagione della nostra serie preferita, anche lei ha optato per Spider-man per aggirarsi più liberamente per la Con.
Molto meglio la maschera di Guy Fawkes tra le due devo dire.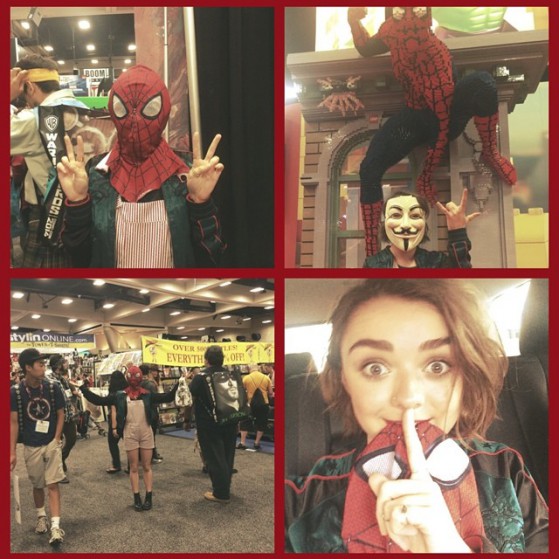 Foto via Maisie Williams / Instagram
Peter Jackson
Per passeggiare tranquillo per la convention quest'anno Peter ha optato per un cosplay integrale da clown / evil jester.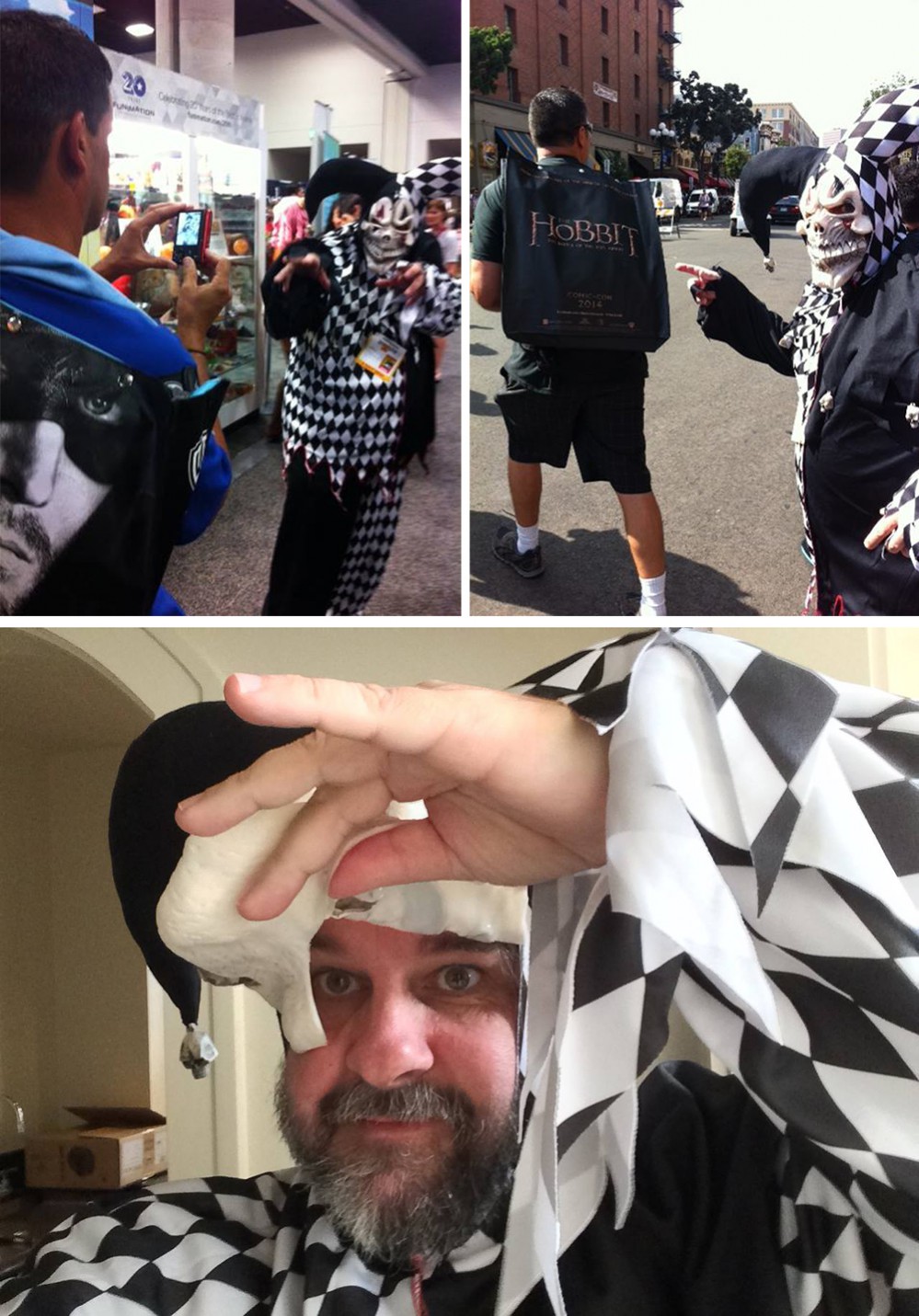 Foto via Peter Jackson / Facebook
Adam Savage
Si sa che Savage è un capo nerd da competizione e il Comic-Con è praticamente casa sua. Erano solo dieci anni che lavorava alla sua space suit tratta da Alien. Brutta proprio: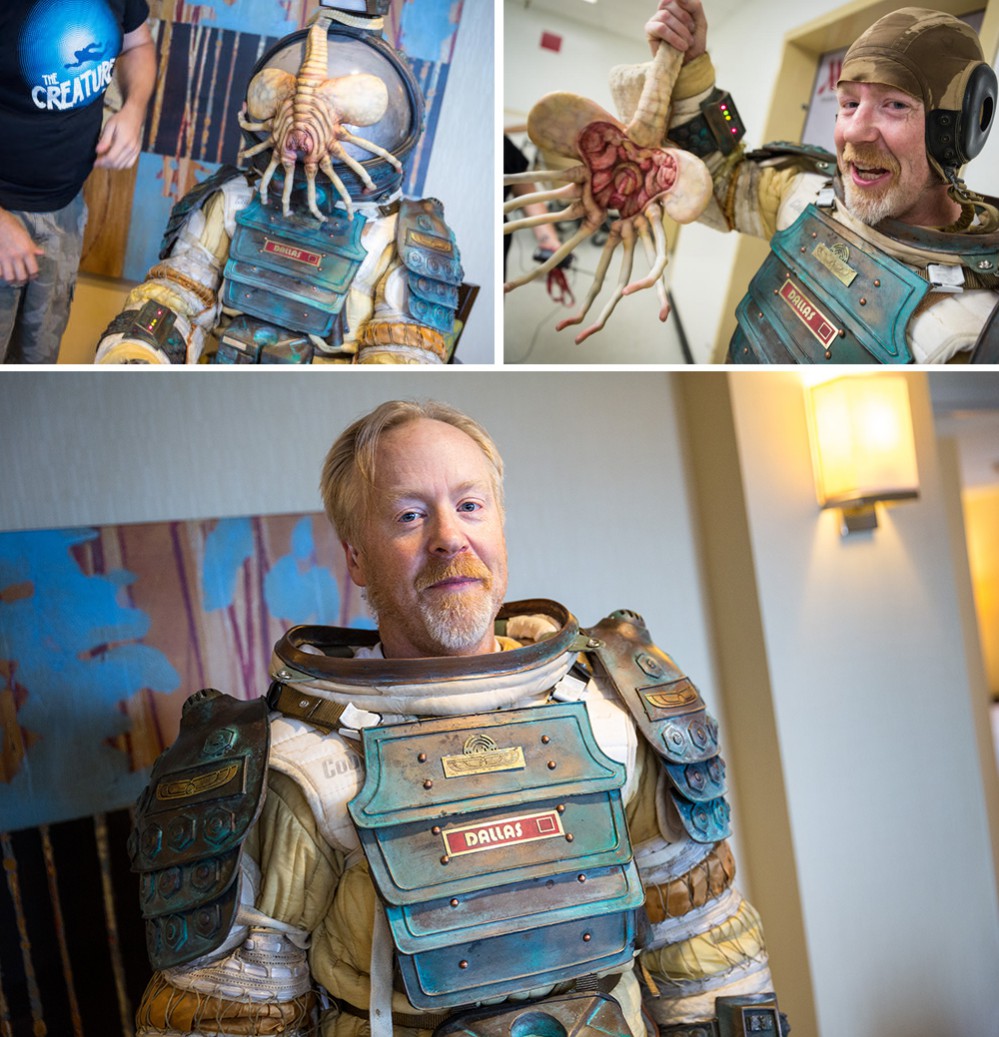 Foto via Yahoo
Jack Black
Per riuscire a comprare qualcosa in pace Jack si è prima comprato (a 200 dolla) un casco da trooper e ha provato a proseguire… ma la voce di un "Jack Black travestito da trooper" si è sparsa in fretta ed è stato miseramente scoperto.
Lollammo.