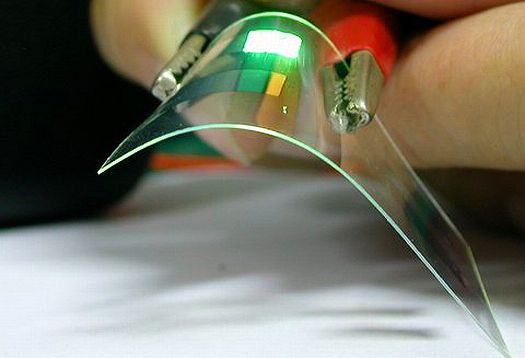 Forse non tutti sanno cos'è l'equazione di Shockley, fatto sta però che grazie ad essa possiamo utilizzare i computer che usiamo oggi. Essa infatti, creata dal padre del transistor, descrive il rapporto tra la corrente elettrica ed il voltaggio nei conduttori inorganici, e questo ne ha permesso la comprensione e ne ha incrementato la diffusione. La stessa cosa potrebbe avvenire per gli OLED. E' stata infatti definita un'equazione che, se corretta, potrebbe portare molto presto alla massiva diffusione di questa tecnologia, come lo è stato per i diodi e i transistor precedentemente.
The new equation describes the relationship of current to voltage at the junctions of organic semiconductors—carbon-rich compounds that don't necessarily come from a biological source, but resemble them. Two papers on the work are published in the current edition of Physical Review B.

"The field of organic semiconductor research is still in its infancy. We're not making complicated circuits with them yet, but in order to do that someday, we need to know the precise relationship of current and voltage. Our new equation gives us fundamental insights into how charge moves in this class of materials. From my perspective, it's a very significant advance," says Steve Forrest, a professor of electrical engineering at the University of Michigan.
Non c'è che dire, tutti noi speriamo che questo significhi l'adozione molto prossima e diffusione massima per l'OLED.
Via Futurity