ORIGINALS
Il Trono Del Re: speciale Spider-Man Far From Home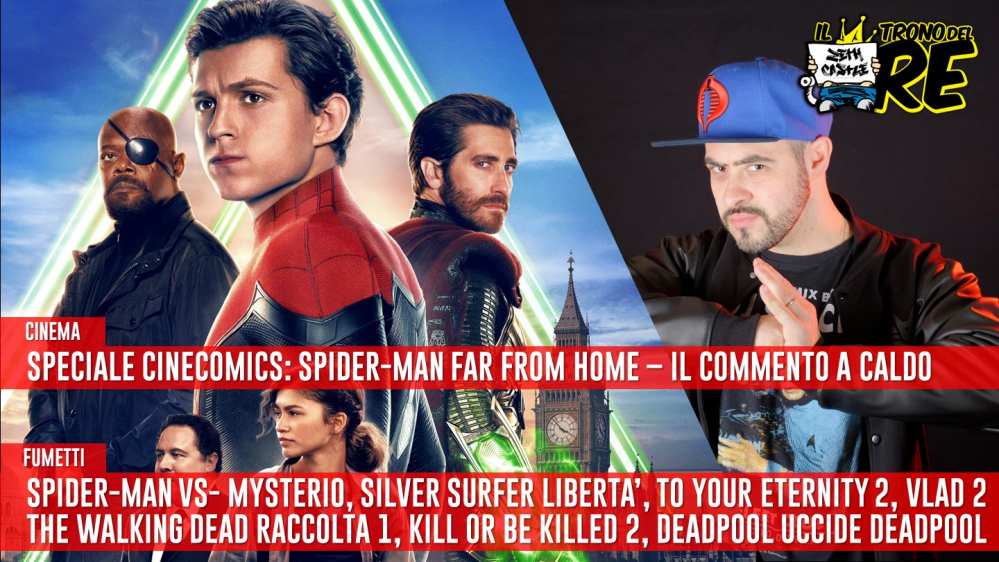 Il Trono Del Re goes to Hollywood con lo speciale sul nuovissimo Spider-Man Far From Home, vera e propria conclusione della fase attuale del MCU. Il commento a caldo ovviamente senza spoiler, con alcune curiosità fumettistiche e il carico settimanale con il pazzesco Kill or Be Killed 2, To Your Eternity 2, l'Omnibus di Silver Surfer Libertà e molto altro.
Com'è il nuovo Spider-Man Far From Home, ultimo tassello di questa fase del Marvel Cinematic Universe?
Un film divertente, leggero ma ottimamente costruito, pur non privo di difetti (in effetti la trama è piuttosto scontata, così come i colpi di scena), ma che decisamente presenta delle qualità innegabili e un finale decisamente molto attraente.
In questa puntata de Il Trono Del Re si commenta a caldo il film, i punti di forza, le curiosità e le connessioni fumettistiche, per i più attenti di voi e gli appassionati.
Ovviamente SENZA SPOILER.
Come di consueto poi si parla di fumetti e il carico settimanale è come sempre bello nutrito! Ecco la lista:
Ecco la puntata in Podcast: