Gli ultimi annunci ufficiali LEGO fra Ninjago, LEGO City, Unikitty e Architecture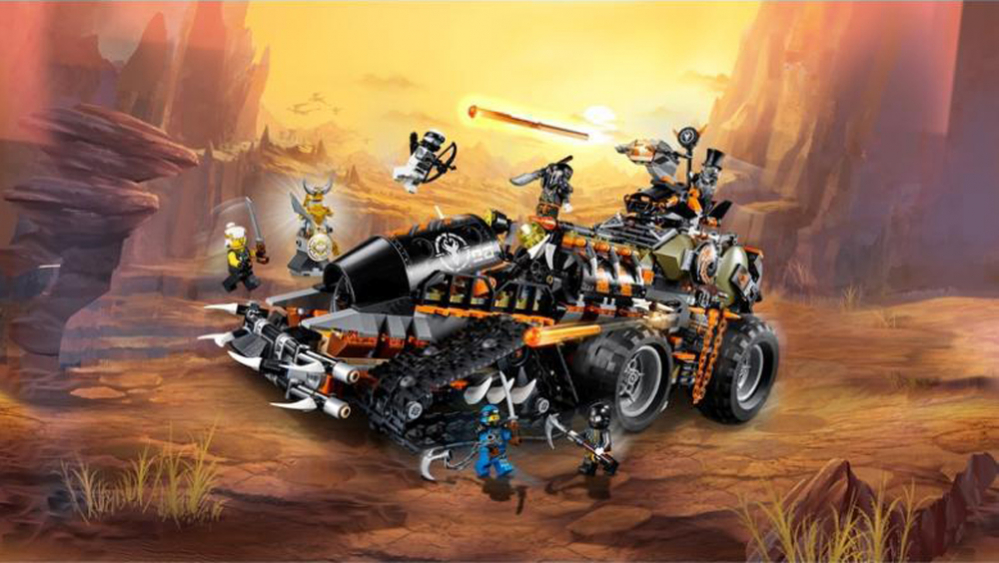 Nei giorni scorsi sono emerse nuove foto di set LEGO e alcune ufficializzazioni da parte di LEGO di set che già avevamo visto prenotabili su alcuni siti di vendita online . Vediamoli assieme.
Gli aggiornamenti riguardano in particolare i temi Ninjago, LEGO City, Unikitty e Architecture. Di seguito vediamo foto e comunicati stampa relativi.
Ninjago
Per questo tema avevamo già visto nelle scorse settimane, qui su Bricknauts, foto e dettagli dei nuovi set estivi in arrivo, grazie al sito italiano RadioKontrol soprattutto.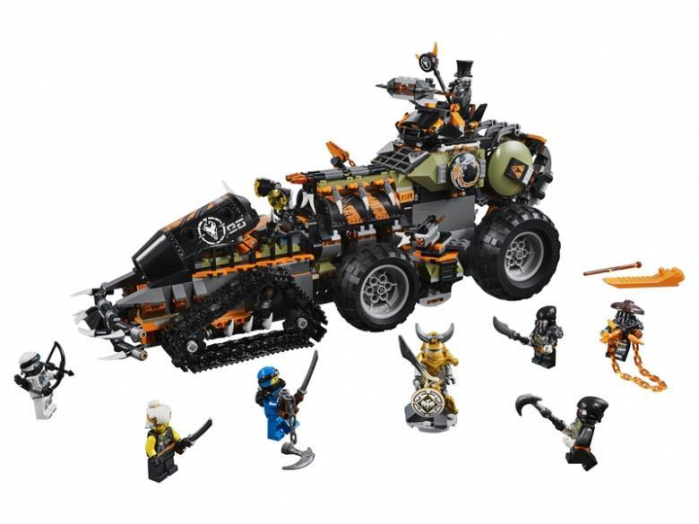 In particolare vi mostriamo il set che forse più degli altri non vediamo l'ora di poter acquistare ovvero il 70654 Dieselnaut, chiamato da noi il "War Rig LEGO di Mad Max".
Sono state rilasciate anche le immagini degli altri set ma abbiano ritenuto di mostrarvi solo il Dieselnaut per la sua assoluta particolarità. Qui trovate anche le altre comunque.
LEGO City
Su un binario totalmente differente rispetto al nuovo mezzo di Ninjago è il nuovo ed atteso City Hospital 60204.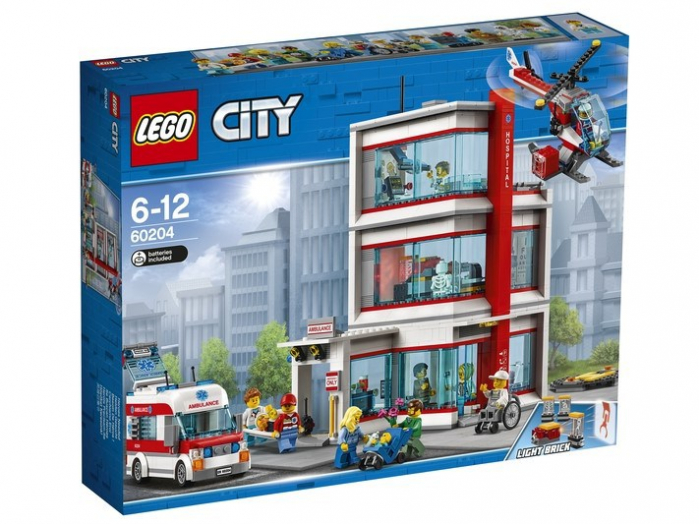 Erano emerse alcune immagini già a fine Aprile ed oggi altre foto emergono. E' un fatto quantomeno curioso questa nuova politica marketing LEGO di inserire come bonus per tutti i nuovi set il blueprint del set stesso.
Probabilmente hanno deciso di aggiungere questo addon per cercare di dare un "qualcosa in più" anche ai più nerd di noi. Visto però lo stesso tipo di bonus ricevuto dai possessori della LEGO Star Wars Black Card in fase di acquisto del nuovo Y-Wing, siamo dell'idea che avrebbero potuto decisamente impegnarsi un po' di più.
Unikitty
Dopo le immagini di alcuni set e delle bustine Collectible e per sfruttare, probabilmente, l'onda del nuovo rollercoaster, ecco emergere dal sito inglese Tesco l'immagine di un mini coaster in tema Unikitty, il 41456 Unikingdom Fairground Fun, che in Inghilterra costerà 40 sterline.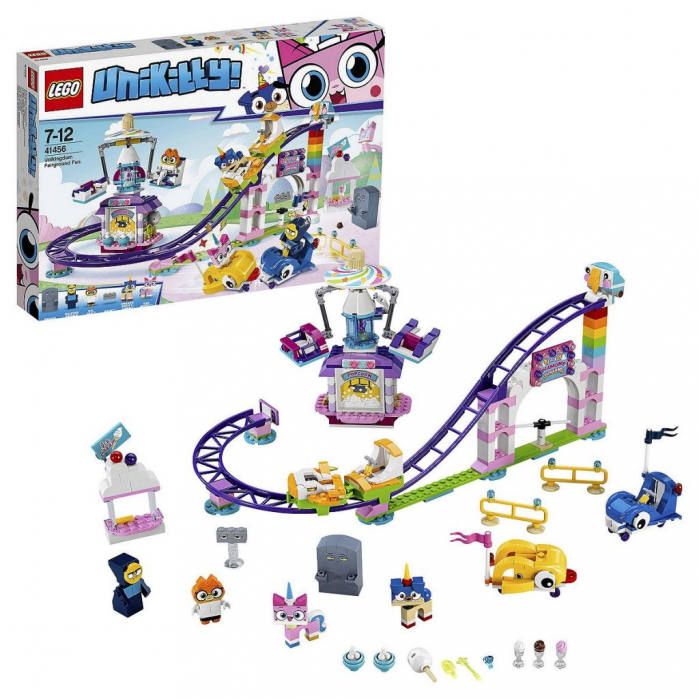 Qui di seguito la descrizione presente sul sito di vendita online. Non abbiamo ancora una data di uscita prevista.
Join Unikitty and her friends for a sparkly adventure in the LEGO® Unikitty™! 41456 Unikingdom Fairground Fun set! With a colourful working roller coaster, a spinning chair ride and super cool dodgems, it's impossible not to have fun at the Unikingdom Fairground! After you have been on all the rides, Princess Unikitty and her friends can buy a sweet treat at the refreshment stands.
Perfect for recreating your favourite stories from the Unitkitty! TV Series, the Unikingdom Fairground Fun play set includes 6 buildable figures of Unikitty™, Prince Puppycorn™, Master Frown, Dr. Fox and more.
Architecture
Finalmente LEGO ufficializza i due nuovi set Architecture, la Statua della Libertà e la Grande Muraglia Cinese, visti qualche settimana fa grazie alle pagine del sito tedesco Alternate che aveva pubblicato in anticipo foto e descrizioni.
---
Qui di seguito troviamo quindi i due comunicati stampa ufficiali LEGO.
---
21042 LEGO® Architecture Statue of Liberty
Ages 16+ | 1,685 pieces | US $119.99 | Available June 1
Create an iconic symbol of freedom—the Statue of Liberty! Bring a symbolic centerpiece to your home or office with this LEGO® Architecture interpretation of the Statue of Liberty, a perfect marriage of architecture and sculpture.
This impressive LEGO interpretation faithfully reproduces the monument's harmonious blend of sculpture and architecture with its intricately detailed shield-lined pedestal, brick detailing and columned balconies. The beautifully crafted Lady Liberty statue features a flowing robe, broken shackles, 7-ray crown, iconic tablet and an upraised arm bearing a golden torch. Finished with an authentic sand-green and beige color scheme, and a decorative nameplate, this model delivers a highly satisfying building experience to all with an interest in architecture, travel, history and design, and makes a truly symbolic centerpiece for the home or office.
LEGO® Architecture interpretation of the real-world architectural landmark, the Statue of Liberty.
Features an intricately detailed pedestal with shield & brick detailing, columned balconies, and a Lady Liberty statue with a flowing robe, 7-ray crown, iconic tablet and golden torch.
LEGO® Architecture celebrates the world of architecture through the medium of the LEGO brick, and is developed for all with an interest in travel, architecture, history and design.
Measures over 17" (44cm) high, 5" (14cm) wide and 5" (14cm) deep.
Available exclusively in New York City on May 19th at the following locations: Amazon Books, Barnes and Noble, Target, Mary Arnold Toys, LEGO Brand Retail Stores, & LEGOLAND Discovery Center. The set with be release nationwide on June 1st.
---
21041 LEGO® Architecture Great Wall of China
Ages 16+ | 551 pieces | US $49.99 | Available June 1
Stretching thousands of miles across Northern China, the Great Wall is the world's longest human-made structure and was once manned by over a million guards. Now a World Heritage Site and popular tourist destination, the wall was built and rebuilt between the 5th century BCE and the 16th century to protect the northern borders of the Chinese Empire. This detailed model depicts two turrets joined by a winding section of the wall atop a dark-green mountainous landscape with lush valleys, trees and lakes, and is finished with decorative English and Chinese nameplates. Discover the clever building techniques that allow the wall to drape the countryside, curving up, down and around mountains and rugged, undulating terrain. Connect multiple models to expand your Great Wall display.
Measures over 4" (12cm) high, 10" (27cm) wide and 3" (9cm) deep.
Features a winding wall section with two turrets, draped over a mountainous landscape with trees and lakes.
Also features two decorative nameplates written in English and Chinese.
Connect multiple Great Wall models to expand your display.
The included booklet contains information about the design, architecture and history of the building.
---