Il fondatore di Oculus risponde alle critiche su Reddit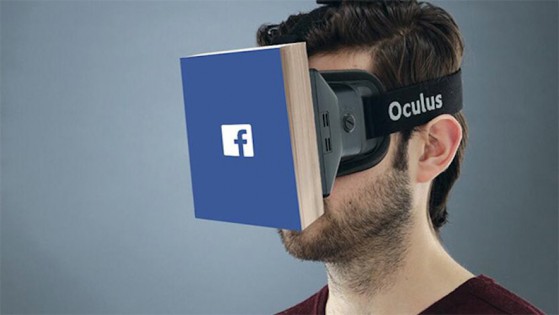 Palmer Luckey, il fondatore di Oculus VR, risponde su Reddit alle numerose critiche dopo l'acquisizione della sua azienda da parte di Facebook.
I timori dei vecchi founder di Kickstarter e di tutti gli sviluppatori e semplici utenti che hanno supportato il sogno di un'azienda indipendente che producesse e mettesse in commercio un device aperto a tutti per la realtà virtuale sono i soliti: perdita di indipendenza, target sbagliato, pubblicità dilagante… quello che ci si aspetta dopo un'operazione del genere.
Chiaramente Palmer rassicura tutti scrivendo che sono in arrivo tante novità di cui ora non può parlare e spiegando che il progetto, come se già non lo fosse, allarga ora ancora di più le sue mire, passando dal "semplice" gaming device ad un più ampio spettro di usi per arrivare alla conquista del vero mercato consumer allargato… non si sa quando e come, ma sicuramente Facebook non si accontenta di fare un aggeggio per quattro smanettoni e sviluppatori indipendente, questo è evidente.
Ecco la risposta di Luckey alle critiche più comuni (in quote) su Reddit:
•••
I am sorry that you are disappointed. To be honest, if I were you, I would probably have a similar initial impression! There are a lot of reasons why this is a good thing, many of which are not yet public. A lot of people obviously feel the same way you do, so I definitely want to address your points:
The appeal of Oculus (as compared to Sony, for example) is because it is on a PC platform, and thus allows us, the developers, freedom over what we want to do with it.
None of that will change. Oculus continues to operate independently! We are going to remain as indie/developer/enthusiast friendly as we have always been, if not more so. This deal lets us dedicate a lot of resources to developer relations, technical help, engine optimizations, and our content investment/publishing/sales platform. We are not going to track you, flash ads at you, or do anything invasive.
The Rift is absolutely targeted towards the gaming population, which tends to be teenage to early 20s/30s, which is the exact population that Facebook is currently losing. By partnering with Facebook, you are gaining access to a massive userbase of people that the rift is not targeted towards, which people might feel is a very bad move.
Almost everyone at Oculus is a gamer, and virtual reality will certainly be led by the games industry, largely because it is the only industry that already has the talent and tools required to build awesome interactive 3D environments. In the long run, though, there are going to be a lot of other industries that use VR in huge ways, ways that are not exclusive to gamers; the current focus on gaming is a reflection of the current state of VR, not the long term potential. Education, communication, training, rehabilitation, gaming and film are all going to be major drivers for VR, and they will reach a very wide audience. We are not targeting social media users, we are targeting everyone who has a reason to use VR.
What we fear is not that Oculus will be partnering with Facebook, but that you are selling out the company to Facebook and no longer retain control over Oculus. I can say that I, personally, support Oculus because I believed in the goals and visions that you had.
This acquisition/partnership gives us more control of our destiny, not less! We don't have to compromise on anything, and can afford to make decisions that are right for the future of virtual reality, not our current revenue. Keep in mind that we already have great partners who invested heavily in Oculus and got us to where we are, so we have not had full control of our destiny for some time. Facebook believes in our long term vision, and they want us to continue executing on our own roadmap, not control what we do. I would never have done this deal if it meant changing our direction, and Facebook has a good track record of letting companies work independently post-acquisition.
There is a lot of related good news on the way. I am swamped right now, but I do plan on addressing everyone's concerns. I think everyone will see why this is so incredible when the big picture is clear.
Potete leggere il thread completo su Reddit.