Lego 10240 Red Five X-wing Starfighter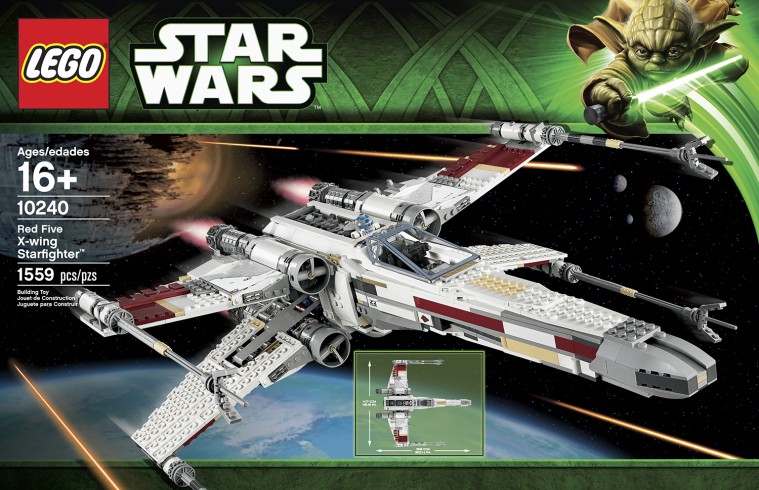 Collect and create the most highly detailed LEGO® Star Wars™ X-wing Starfighter ever produced… ever. This iconic starfighter is featured in many of the most exciting Star Wars battle scenes, including the decisive battle scene above planet Yavin™. Now you can recreate the moment when Luke Skywalker's X-wing delivered the proton torpedo that led to the destruction of the Imperial Death Star!!! Help the rebel cause!

With 1,558 pieces, this realistically detailed model features opening wings and cockpit, a special display stand, data sheet label and R2-D2. The ship measures over 10″ (26cm) high, 20″ (52cm) long and 18″ (46cm) wide!
Disponibile a 200 euro dallo scorso 4 Maggio sul LEGO store ufficiale, il Red Five X-wing è composto da 1558 pezzi. Dimensioni 26x52x46 cm.
Penso che ogni commento oltre "spacco il porcelllino" sia superfluo.