We Steal Secrets: The Story of WikiLeaks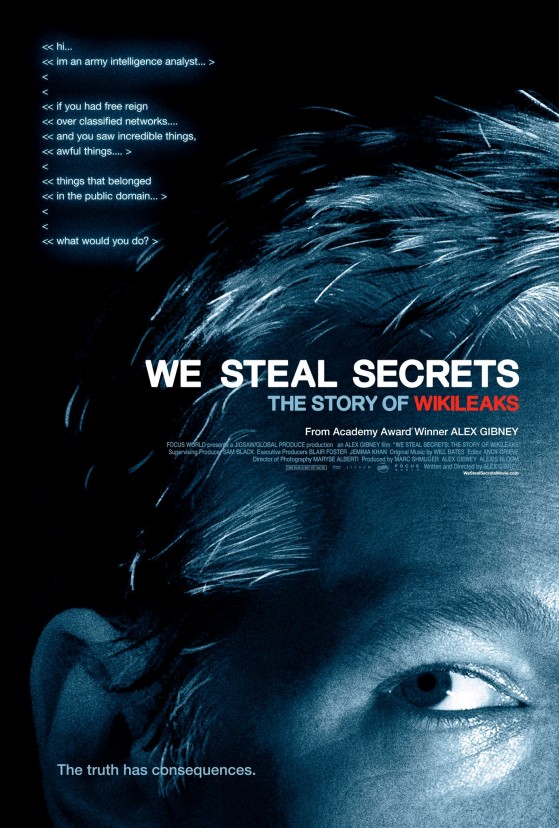 Alex Gibney, famosissimo documentarista americano vincitore di Oscar e varie nomination, porta sul grande schermo un documentario dedicato a WikiLeaks.
In uscita in America il prossimo 24 maggio, non se ne conosce ancora l'eventuale distribuzione italiana. Ecco il trailer ufficiale:
Filmed with the startling immediacy of unfolding history, Academy Award-winning director Alex Gibney's We Steal Secrets: The Story of WikiLeaks is a riveting, multi-layered tale about transparency in the information age and our ever-elusive search for the truth. Detailing the creation of Julian Assange's controversial website, which facilitated the largest security breach in U.S. history, the film charts the enigmatic Assange's rise and fall in parallel with that of Pfc. Bradley Manning, the brilliant, troubled young soldier who downloaded hundreds of thousands of documents from classified U.S. military and diplomatic servers.
Sito ufficiale: WeStealSecretsMovie.com