Ewan McGregor compie 40 anni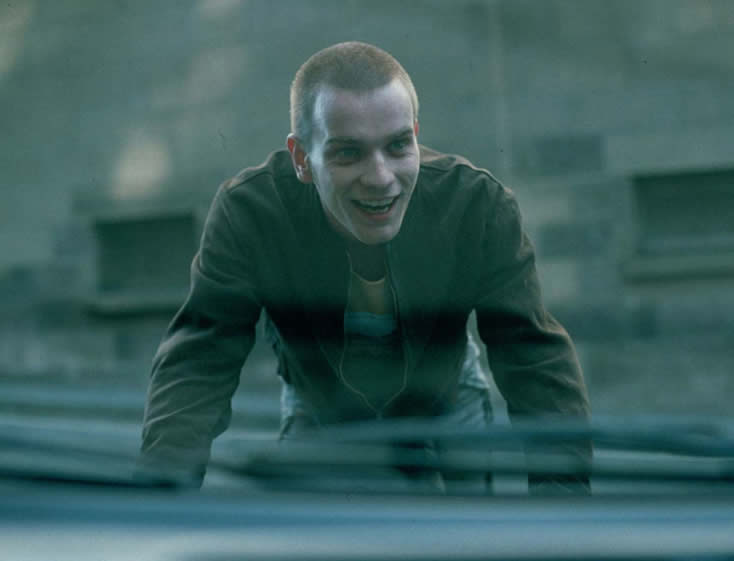 …tirando avanti lontano dai guai, in attesa del giorno in cui morirai.
Ewan Gordon McGregor
nasce a Crieff, in Scozia, il 31 marzo del 1971.
La sua carriera inizia a sedici anni quando decide, spinto dalla famiglia, di frequentare i primi corsi di teatro.
Compiuti i 23 anni si trasferisce a Londra per iniziare la "London's Guildhall School of Music and Drama". Tre anni dopo, nel 1993, dovrà abbandonare prima di ottenere il diploma: Dennis Potter lo vuole in una serie televisiva.
Qui viene notato dal regista
Danny Boyle
con cui gira "Piccoli omicidi tra amici", "Trainspotting" e "Una vita esagerata" a fianco di Cameron Diaz.
Rifiuta la parte da protagonista in "The Beach", verrà poi sostituito con Di Caprio.
Nel frattempo si sposa con la scenografa Eve Mavrakis con cui avrà 2 figli, più uno adottato.
Nel 1998 recita in "Velvet Goldmine" film che tratta la storia del glam rock, ma è l'anno successivo che raggiunge l'apice della popolarità interpretando Obi-Wan Kenobi in "Star Wars: La minaccia fantasma." di
George Lucas
.
Dimostra grande duttilità passando da "Moulin Rouge!" a "Black Hawk Down", fino a "Big Fish" di
Tim Burton
. Nel 2005 ha la parte di Lincoln Six Echo in "The Island" (uno dei miei film preferiti), film che tratta come tema principale l'etica nella clonazione.
Nel 2007 ha lavorato a finaco di Colin Farrell in "Cassandra's Dream" (Sogni e delitti) di
Woody Allen
. Il film ha ricevuto aspre critiche essendo stato definito "
Il punto più basso della carriera di Allen
". Personalmente non l'ho trovato malvagio, forse sono stati i 973.018$ di incassi negli Stati Uniti a far discutere.
Nell'approfondimento la filmografia:
[more]
– Le cinque vite di Hector (Being Human), regia di Bill Forsyth (1994)
– Piccoli omicidi tra amici (Shallow Grave), regia di Danny Boyle (1994)
– Blue Juice, regia di Carl Prechezer (1995)
– Trainspotting, regia di Danny Boyle (1996)
– I racconti del cuscino (The Pillow Book), regia di Peter Greenaway (1996)
– Emma, regia di Douglas McGrath (1996)
– Grazie, signora Thatcher (Brassed Off), regia di Mark Herman (1996)
– Nightwatch, regia di Ole Bornedal (1997)
– Il bacio del serpente (The Serpent's Kiss), regia di Philippe Rousselot (1997)
– Una vita esagerata (A Life Less Ordinary), regia di Danny Boyle (1997)
– Desserts, regia di Jeff Stark – cortometraggio (1998)
– Velvet Goldmine, regia di Todd Haynes (1998)
– Little Voice – È nata una stella (Little Voice), regia di Mark Herman (1998)
– Star Wars: Episodio I – La minaccia fantasma (Star Wars: Episode I – The Phantom Menace), regia di George Lucas (1999)
– Rogue Trader, regia di James Dearden (1999)
– The Eye – Lo sguardo (Eye of the Beholder), regia di Stephan Elliott (1999)
– Anno Domini, regia di Jeff Stark – cortometraggio (2000)
– Nora, regia di Pat Murphy (2000)
– Moulin Rouge!, regia di Baz Luhrmann (2001)
– Black Hawk Down, regia di Ridley Scott (2001)
– Star Wars: Episodio II – L'attacco dei cloni (Star Wars: Episode II – Attack of the Clones), regia di George Lucas (2002)
– Abbasso l'amore (Down with Love), regia di Peyton Reed (2003)
– Young Adam, regia di David Mackenzie (2003)
– Big fish – Le storie di una vita incredibile (Big Fish), regia di Tim Burton (2003)
– Star Wars: Episodio III – La vendetta dei Sith (Star Wars: Episode III – Revenge of the Sith), regia di George Lucas (2005)
– The Island, regia di Michael Bay (2005)
– Stay – Nel labirinto della mente (Stay), regia di Marc Forster (2005)
– Stormbreaker, regia di Geoffrey Sax (2006)
– Scenes of a Sexual Nature, regia di Ed Blum (2006)
– Miss Potter, regia di Chris Noonan (2006)
– Sogni e delitti (Cassandra's Dream), regia di Woody Allen (2007)
– Senza apparente motivo (Incendiary), regia di Sharon Maguire (2008)
– Sex list – Omicidio a tre (Deception), regia di Marcel Langenegger (2008)
– Colpo di fulmine – Il mago della truffa (I Love You Phillip Morris), regia di G. Ficarra e J. Requa (2009)
– Angeli e demoni (Angels & Demons), regia di Ron Howard (2009)
– L'uomo che fissa le capre (The Men Who Stare at Goats), regia di Grant Heslov (2009)
– Amelia, regia di Mira Nair (2009)
– L'uomo nell'ombra (The Ghost Writer), regia di Roman Polański (2010)
[/more]
Tanti auguri a Ewan, mi piace ricordarlo come l'ho conosciuto:
[more]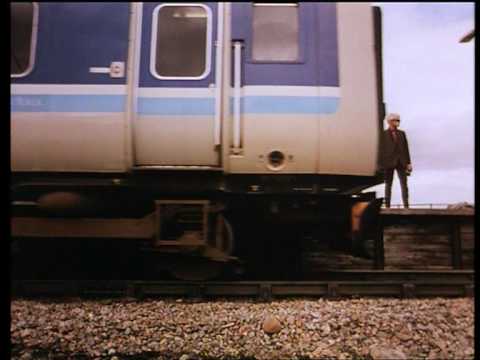 [/more]
Ewan McGregor on IMDb