PewPewPewPewPewPew: Voice-Controlled Shooter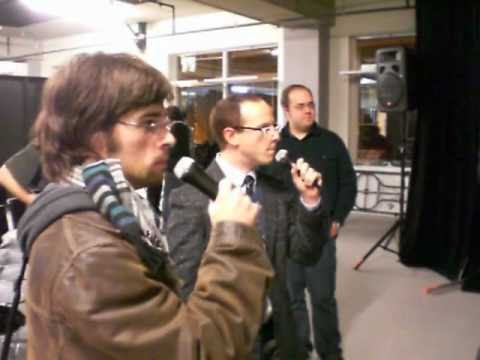 PewPewPewPewPewPewPewPewPew is an Xbox Live Indie game developed for the Global Game Jam 2011. As we already said, this two player game uses two Rock Band mics or Xbox 360 headsets to control a character with a jet-pack on screen. One player controls the jet-pack avatar by making jetpack sounds and the other says "pew pew" to shoot things. The gameplay is as simple as that.
No official release date for the game.
Dopo il Kinect, ecco la nuova frontiera del videogame interattivo: PewPewPewPewPewPewPewPewPew, il videogioco dove si spara con la propria voce, anzi emettendo versi di dubbio gusto.
Si può anche, anzi si dovrebbe giocare in coppia, dato che mentre uno spara l'altro controlla i movimenti del personaggio, ovviamente, sempre con la voce.