Zombie Celebrities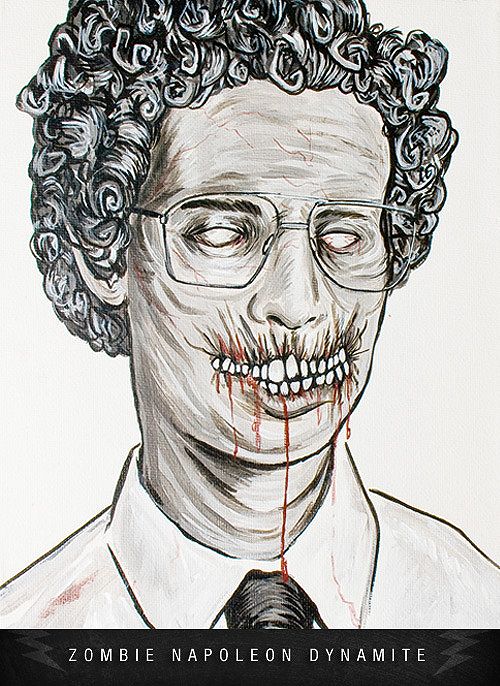 Check out the new zombie paintings project by Mike Esparza featuring portraits of celebrities and characters including: the awesome crew from Tell 'EM Steve-Dave, SModcast with Kevin Smith and Scott Mosier, Napoleon Dynamite, James Brown, David Bowie, Bob Dylan, The Beatles and more.
Un progetto dell'artista Mike Esparza. Rivisitazioni di personaggi famosi in chiave Zombie. Idea non proprio nuova ed originale ma ben realizzata. E poi gli Zombie non stufano mai, soprattutto a quest'ora di notte prima di andare a nanna.
QUI il sito dell'artista dove potrete vedere anche altre rivisitazioni.