Krang Costume DIY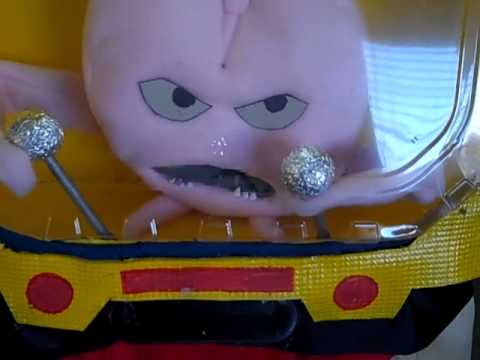 Ieri passeggiando per le vie di Lucca ho potuto ammirare un gran numero di Cosplay veramente notevoli. Questo ha fatto accrescere in me la stima verso questa disciplina, se possiamo chiamarla così.
Girovagando online, complice l'imminente Halloween, ho trovato questo costume da Krang che è qualcosa di meraviglioso.
Tenendo a mente che vi è una discreta differenza tra un semplice costume ad un Cosplay, potrei aver trovato il mio futuro soggetto.
Il costume è stato realizzato DIY dalla signora Melissa Dunphy per il marito.
Ecco una lista della spesa per realizzare il costume:
– Really cheap sumo outfit from eBay
– Stupid amounts of polyester filler to restuff the sumo outfit and Krang
– Oven tray lid
– Sculpey
– Yoga mat
– Red tshirt
– Three different kinds of foam
– Spray paint
– Hot glue
– Cellophane
– Various small repurposed electronics
– Pink fleece, and of course …
– Duct tape.
Spoiler
Ed ecco l'idea perfetta per un mini-cosplay.