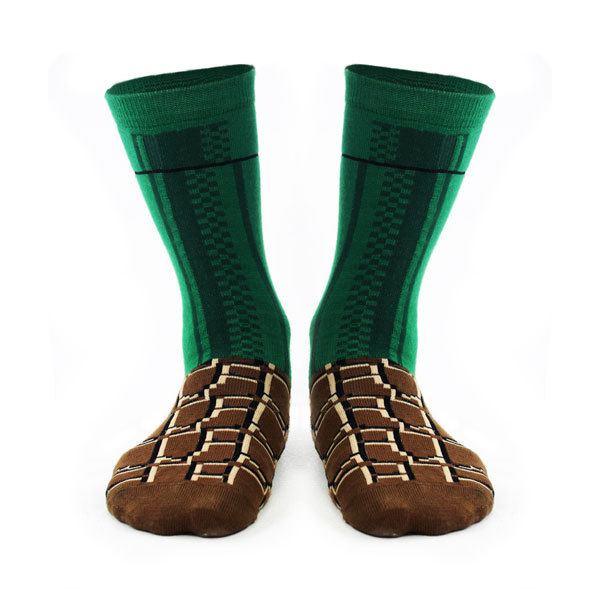 These might not make you run faster or shoot fireballs, but they're sure to take your wardrobe to another level.
Calzini della warp zone di Mario. Disponibili in tutte le misure, per uomo e donna. Acrilico 75%, Nylon 25%. Ottime anche per festeggiare San Patrizio.
Acquistabili QUI a soli 11.99 $. Enjoy!