Ecco perché la Lego è la miglior azienda del mondo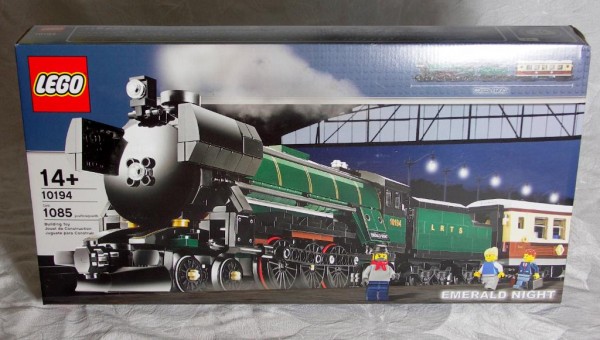 James G. Groccia è un bambino di 10 anni con la sindrome di Asperger. Gioca con i Lego. Sempre. Frequenta un play group di Lego per migliorare le sue capacità sociali visto la malattia da cui è afflitto.
James ha un sogno: Gli piacerebbe molto il mitico treno Emerald Night uscito nel 2010. Da quando lo vede la prima volta lo brama e comincia a risparmiare i 100 dollari per comprare il set.
Risparmia per due anni, ma purtroppo nel frattempo la Lego ha smesso di produrre l'Emerald e l'unica alternativa è comprarlo al doppio su eBay. James non ha 200 dollari.
James decide di scrivere alla Lego.
[spoiler]
–
September 1, 2012

LEGO Systems, Inc.
555 Taylor Road
P.O. Box 1600
Enfield, CT 06083-1600
USA

LEGO Group Headquarters
East Europe, SNG countries, the Baltic States and the Balkans
LEGO Trading A/S
DK-7190 Billund
Denmark

Dear Sirs,

My name is James Groccia and I am 10 years old. I have been playing with many Lego sets and products since I was about 4 years old. I have brick sets, Hero Factory, Creationary, Lunar Limo and more. I participate in a Lego Playgroup to help with my Social Skills (I have Asperger's Syndrome) and I love playing with Legos at home (I play with them every day).

A couple of years ago, I saw The Emerald Night Train set (K10194) and fell in love with it. I wanted it right away, but my parents said I had to save the money to get it. For two years I kept all the money I got for birthday and holiday gifts, some of my allowance and some money I got for participating in a research project. At last, a couple of months ago I had my $100 and was ready to buy the Lego set of my dreams!

My mom started looking for it on line and could not find any. We checked the Lego store in our area and they didn't have it either. I was completely crushed. You've stopped making it! It seems the only way to get one now is to pay $250 on Amazon or ebay, since now it is considered collectible.

I got another Lego set, thinking I could forget about the Emerald Night, but every time I see it anywhere on line I get very sad and disappointed. I still want the Emerald Night so badly, but there are none to be found.

Do you have any at your corporate headquarters? Perhaps I could get one that way? If you have any other ideas, I would be happy to hear them. I have never wanted a Lego set so badly ever in my life!

Your most loyal Lego fan,

James G. Groccia
[/spoiler]
E la Lego gli risponde!
[spoiler]
–
[
September 13, 2012
Dear James,

Thanks for your interest in our products.

James, I'm afraid that we no longer made the Emerald Night. I understand how upsetting this news can be. I realize that you saved up your money to purchase it, I do apologize for any disappointment this news may have caused you.

The toy store shelves aren't be enough to hold ever
ything, so sometimes we have to stop making a few of the older sets. Meanwhile, we have a team of experts in Denmark whose job it is to invent to LEGO® toys every year. They spend their time trying to create new and fun toys for children of all ages.

You never know though, some of the old favorites sometimes make a comeback, so keep a look out!

The best way to track down discontinued LEGO sets or individual pueces is to check the following secondary market websites:

http://www.bricklink.com/ and htto://www.peequestion surbron.com

Please note that these websites are not affiliated with the LEGO Group.

I hope one of our many new LEGO toys will inspire the LEGO fans in your home. To take a look through the hundreds of sets and toys go to www.LEGOshop.com and remember to keep an eye on the 'Exclusives and Hard to Find' section, which includes classic and collectible sets!

Thanks again for contacting us. We are always pleased to receive feedback from LEGO fans! If you could take a moment to complete a four question survey, it will help us make sure we are providing the best customer service to you.

Sincerely,
Thomas
LEGO Direct Consumer Services
[/spoiler]
Risposta normale per un'azienda del genere, d'altronde che potevano fare se non…
[spoiler]
Spedire dopo poco una scatola con dentro l'Emerald, gratis, a James?!?
–
Dear James,

We are always thrilled to hear from our LEGO fans! You truly have a passion and joy for LEGO. I am amazed at how many sets you have at only ten years old! I am a very big LEGO fan myself and enjoy some of the same sets you do. We received your letter here in Consumer Services and were very touched by your determination.

The Emerald Night Train is a wonderful set, so we can understand why it is your dream to own it. I commend your willpower and patience to save money for over two years just to purchase this set. It is very evident that no other set could make you happier. We can understand how disappointing it must have been to find it had been discontinued. Due to your passion for LEGO and your heart-warming letter, we knew we had to go above and beyond to help make this a reality.

We have located an Emerald Night Train for you, James, and included it in this package! I am sure you will enjoy building it and cherish your time playing with the train. We are excited to know that we could help make this dream come true for you! Now there will be no more sadness or disappointment when you think about it …just happiness!

We hope you will continue to love to build and create with LEGO. Fans like you are why we are so lucky as a company. Who knows, maybe you will be working for The LEGO Group one day! You certainly have the heart and passion for our bricks to do so! Happy building, James!

Sincerely,

Megan
Consumer Services Advisor
We have located an Emerald Night Train for you, James, and included it in this package!
Incredibile. Lagrimai. Guardatevi il video ora.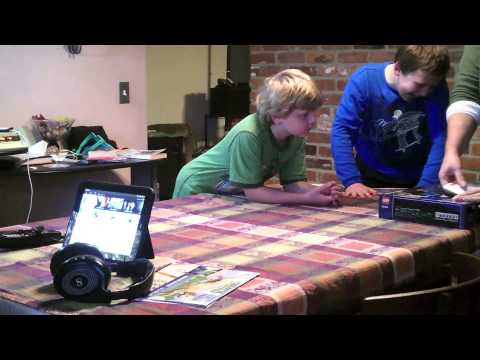 [/spoiler]