Animatronic Cat Ears DIY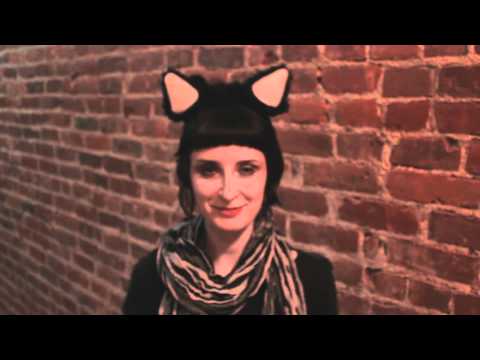 I saw the demo video for the neurowear "necomimi" brain controlled cat ears and I thought they were pretty awesome.
Vi ricordate il Necomimi? Beh tale abetusk ha pensato bene di crearsi la sua versione homemade. E dato che è ancora alle prime armi nel campo dell'elettronica, non si riteneva in grado di costruirsi un elettroencefalogramma per controallere le orecchie e comprarne uno gli sembrava troppo dispendioso.
Perciò ha deciso di installare un pulsante per dare l'input alle orecchie. Certo, questa versione non è a controllo mentale ma per un prodotto fai da te con materiali poco cari, ha ottenuto un ottimo risultato.
Qua ci sono le istruzioni per costruire i vostri Animatronic cat ears.