Giochi Bethesda gratis a vita per Dovahkiin Tom Kellermeyer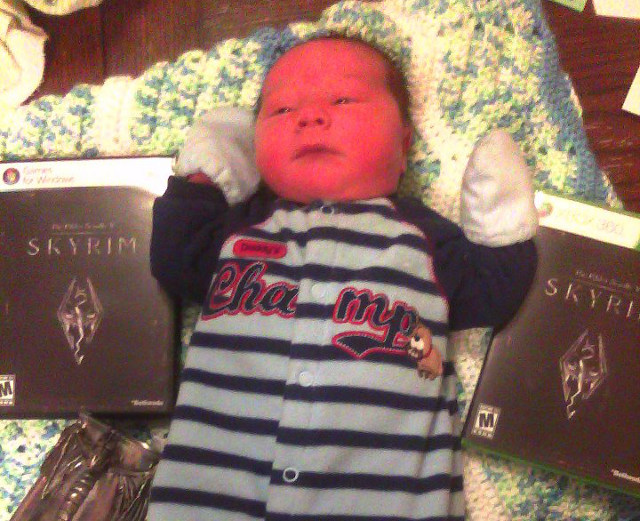 a Steam key that will grant you, and presumably Dovahkiin him/herself, every ZeniMax/Bethesda game — past, present and future — for life.
La Bethesda aveva promesso di inviare i suoi giochi gratis a vita a qualunque neonato nato il giorno del rilascio di Skyrim (11-11-11) e chiamato con il nome del protagonista di Skyrim: Dovahkiin.
Ovviamente qualcuno l'ha fatto. Ecco a voi Dovahkiin Tom Kellermeyer, nato alle sei del pomeriggio dell'11 novembre 2011 e chiamato così dai suoi genitori per vincere questo premio… meh.