Evol – Street art con Mini Condomini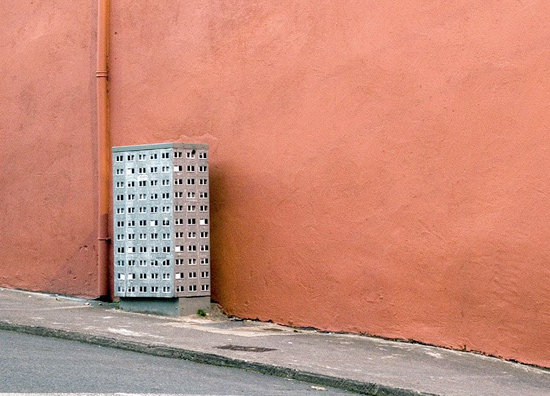 EVOL is a berlin based street artist that transforms banal urban surfaces, into miniature architectural surfaces through pasting. using pasted paper, EVOL transforms electric boxes, small planters and other geometric city forms, into miniature apartment buildings and other structures. each piece of paper is printed with a repetitive pattern of flat gray walls dotted with plain window frames. once applied to a surface, the paper transforms the form into small building that EVOL often adorns with small characters. EVOL performs this process within different cities and has even been commissioned to do installations in galleries, where he was created entire blocks of miniature buildings.
Non ho trovato molte altre informazioni, oltre a quelle presenti nel quote qui sopra. Potete sfogliare il sito ufficiale per qualcosa in più.