Ziiiro Gravity Watch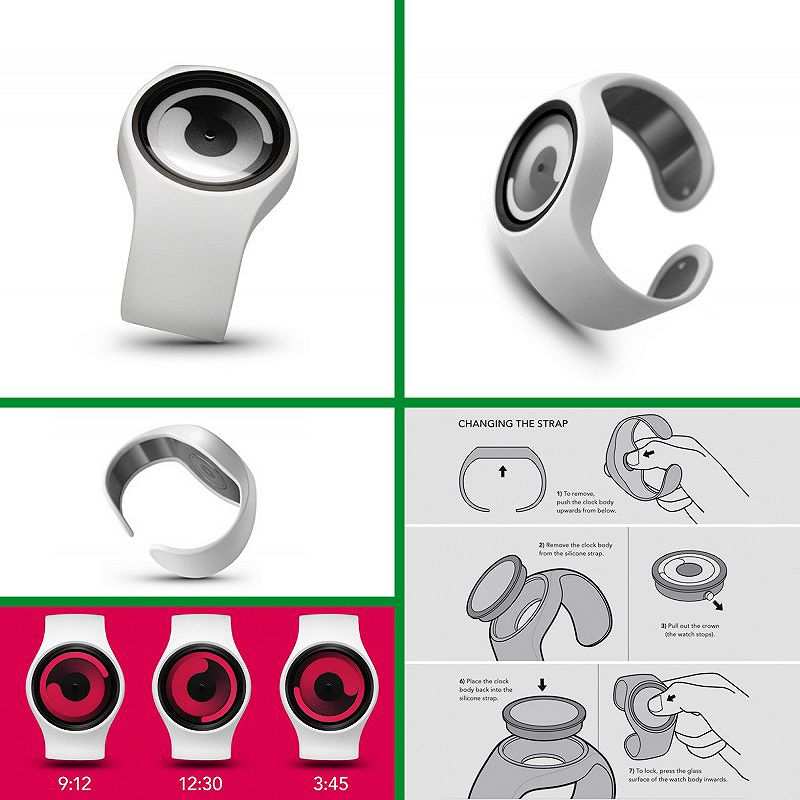 Watch company Ziiiro has just released a minimalist watch with no distracting elements in the design. Without hands or markings.

The Ziiiro Gravity uses a combination of two rings keep spinning to make a temporal distinction. The tip of the inner ring represents an hour, while the tip of the outer ring indicates minutes, and the gradient fade tracks the passage of time.

The watch allows the actual time-telling part to pop out to mix and match colors with a silicone band that clamps to your hand like a flexible wristband.
Cliccate sull'immagine per vederlo più in grande, ma soprattutto cliccate qui per accaparrarvi l'incauto acquisto di fine anno!