Ciambella in fibra di Carbonio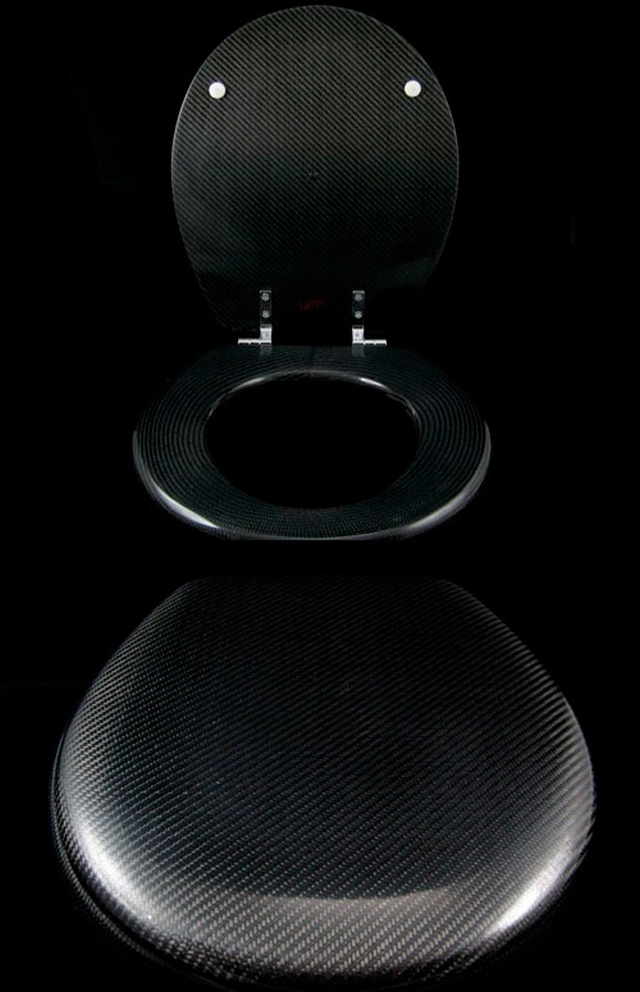 "You know how fast a little fiber can make you go". "It makes you go faster". We've heard them all! We're proud to offer a genuine carbon fiber toilet seat, made with hand layered carbon fiber around a premolded foam core. Be weary of other less expensive seats that may use a wood core…they are much heavier, which defeats the whole purpose of carbon fiber!

The carbon fiber toilet seat fits standard household toilets.

The manufacturing process uses the finest epoxy resin system and 550,000 psi tensile carbon fiber. The carbon fiber features a 2 x 2 twill pattern, the weave looks absolutely gorgeous! Pictures do no justice. These are normally only available in limited quantity and are commonly out of stock, so be sure to get one while you can.

Made with 100% real 2 x 2 twill carbon fiber
Fit standard household toilets
Comes with mounting hardware
Dimensions: 16.5″ long (from nose to hinge centerline). 14.25″ wide
Weighs: 2lbs 11oz (1,230 grams)
Due to the nature of the product, sales are final.
Incautamente acquistabile qui a soli $279.00 se non fosse Out of Stock!