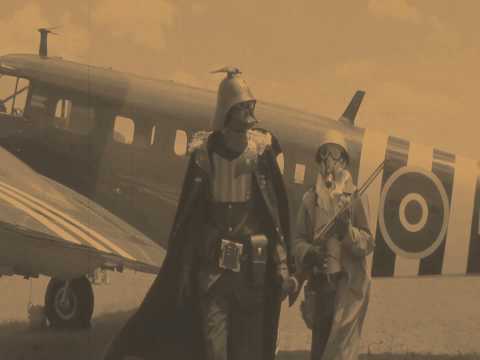 Outland Armour began as a small group of friends making steampunk costumes from movies, comic books, and anime to wear to media conventions.
I ragazzi di Outland Armour si sono cimentati in un cosplay di gruppo di Star Wars, ovviamente alle loro condizioni. :)
Sfortunatamente non sono riuscito a raccogliere informazioni sui costumi e sull'evento in quanto è saltato il link specifico.
Altro materiale "Star Wars Steampunk" su LN:
http://leganerd.com/2011/02/17/star-wars-a-vapore/
http://leganerd.com/2010/08/31/star-wars-steampunk/
http://leganerd.com/2010/03/25/star-wars-steampunk-lego/
http://leganerd.com/2010/03/25/star-wars-steampunk-by-marcel-e-mercado/
Via Outland Armour su Twitter e Deviant Art :baz: di Bob