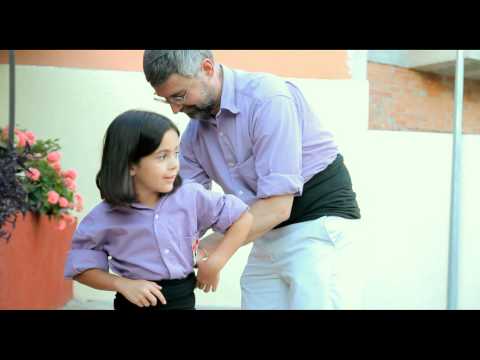 In this clip, beautifully shot by Toniu Xou and Patricia Martinez del Hoyoa of Spain, a young girl climbs a human castle in the small town of San Jaume dels Domenys in the Spanish province of Tarragona.
If watching this clip gets you excited for more, subscribe to the Life in a Day channel to be automatically updated when new clips are released.
And, most importantly, don't forget to tune into the world premiere of "Life in a Day" at 5pm PT on Thursday, January 27, to see the 1125 clips, out of over 80,000 submitted, that made it into the final film.
Ricordate il Life In a Day!? L'evento di YT su iniziativa di Ridley scott che chiedeva il caricamento di uno spiraglio di giornata? Questo è il primo trailer, postato il 4 gennaio del più grande lungometraggio generato dagli utenti di youtube, che verrà presentato al Sundance Film Festival, dal 20 al 30 gennaio 2011.
:baz: di Kei-chan