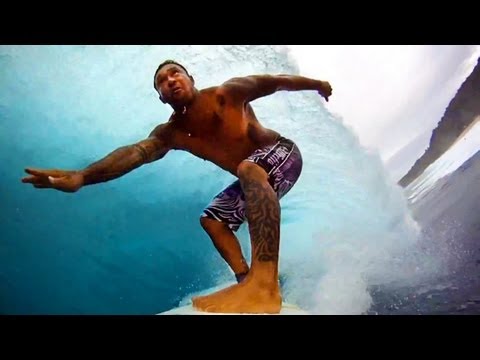 Shot 100% on the HD HERO® camera from GoPro®.

Sunny Garcia and Kalani Robb get some serious shacks at Backdoor and Pipeline while testing the upcoming GoPro 3D.

Special Thanks to Hodgson Hawaii and Larry Haynes
Continuano i test di resistenza e funzionalità delle camere GoPro, direi che anche in acqua non se la cavano poi male.
Aspettando (e aspettiamo ancora…) di vedere qualcosa dal buon Code2 take a look to the up vid.
http://gopro.com
NB: Vista l'ora e la presenza di maschi a petto nudo e bagnati che fanno sport questa è da considerarsi una merenda per le ragazze. Oltre non si può proprio andare, mi dispiace. Ma anche no.