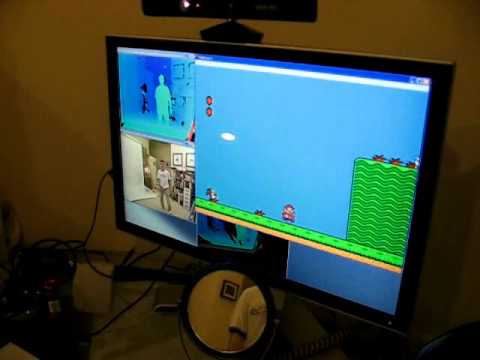 Proof of concept. Celebrating 25 years of Mario.

I programmed it to recognize my motions and passed the virtual button presses to the NES emulator. I could have placed a simulated keypad right in front of me that I can press with my hands, but I thought full body gestures were more in the spirit of Kinect. Of course, Mario isn't designed to be played like this, so this is really really hard.

Drivers using OpenKinect, NES emulation using FCEUX.
Dallo stesso autore del Real time lightsaber on the Kinect on PC postato da mynameiskile. Vediamo ora come sia possibile utilizzare il Kinect per impersonare il nostro "stereotipo razziale di un idraulico."[cit.] preferito.