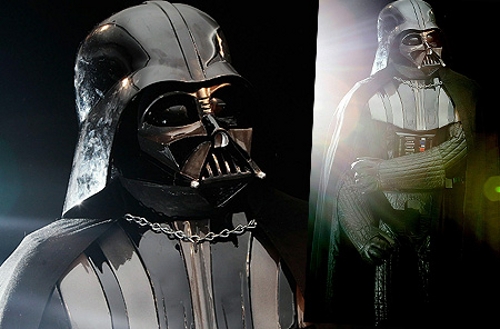 Just in time for Halloween, one of the original Darth Vader costumes made for and worn by David Prowse in The Empire Strikes Back is headed to the auction block at Christie's London, where it's expected to fetch as much as £230,000.

Unlike the Dark Lord himself, the costume will actually do some good: A percentage of the proceeds will be donated to Cancer Research UK.
Giusto in tempo per un Incautissimo Acquisto di Halloween un vero costume di Darth Vader all'asta.
Forza e coraggio, dopo che ci si è esercitati con l'asta tosta della Lega cosa volete che sia un asta di Christie's? Organizziamo una spedizione d'acquisto.
Dedicato in particolare a robyrani.