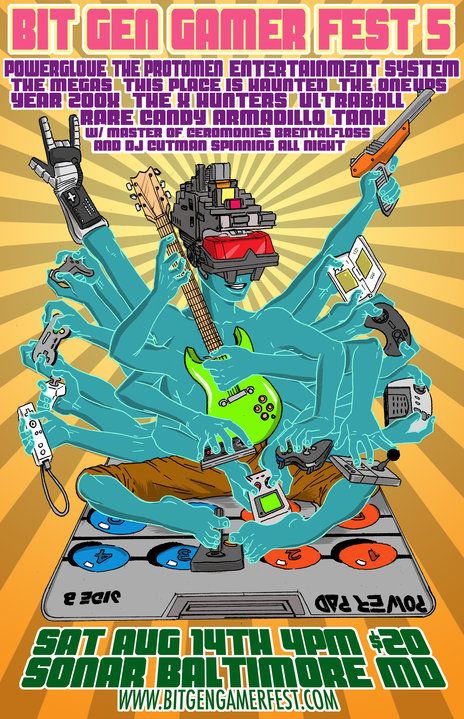 The biggest and best collection of video game culture you will find this summer, Bit Gen Gamer Fest is a rock concert/art show exclusively dedicated to the world of gaming. Come see 12 of the biggest names in the video game music scene rock out, appreciate some pixelated art work, and play games to your hearts delight on full arcade cabinets and a Wall of Consoles with every gaming system you can imagine.

Bit Gen Gamerfest 5 will be held at Sonar in Baltimore on
August 14th. The show is all ages, and tickets are available
now for $18 at www.sonarbaltimore.com.
Se ancora come me non sapete cosa fare per ferragosto… e magari vi trovate dalle parti di Baltimora…
http://bitgengamerfest.com/