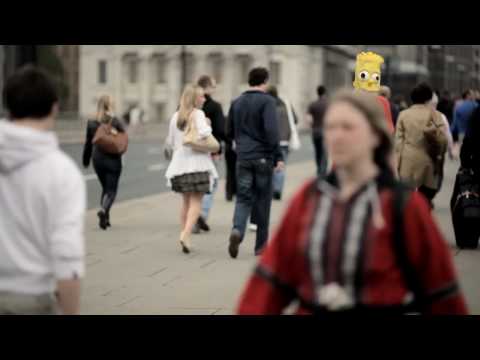 Every 6 months Work Club invite an up and coming artist to decorate its 22m long blackboard wall. This time, the artist is writing everything he's ever written on the Springfield Elementary School blackboard, in order.
It took illustrator Mat Williams two days, 20 white markers, 288 lines and 7697 characters to finish his lines.
James Haworth shot Bart's journey to Work Club, and Mark Whelan cut it all together.
Qui se volete spizzarvi tutta la parete con tanto di zoom, e qui per vedere il sito del Work Club.
In quel di Londra stanno avantissimi!