Magic: The Gathering: la Wizards ripudia sette sue storiche carte, perché "razziste"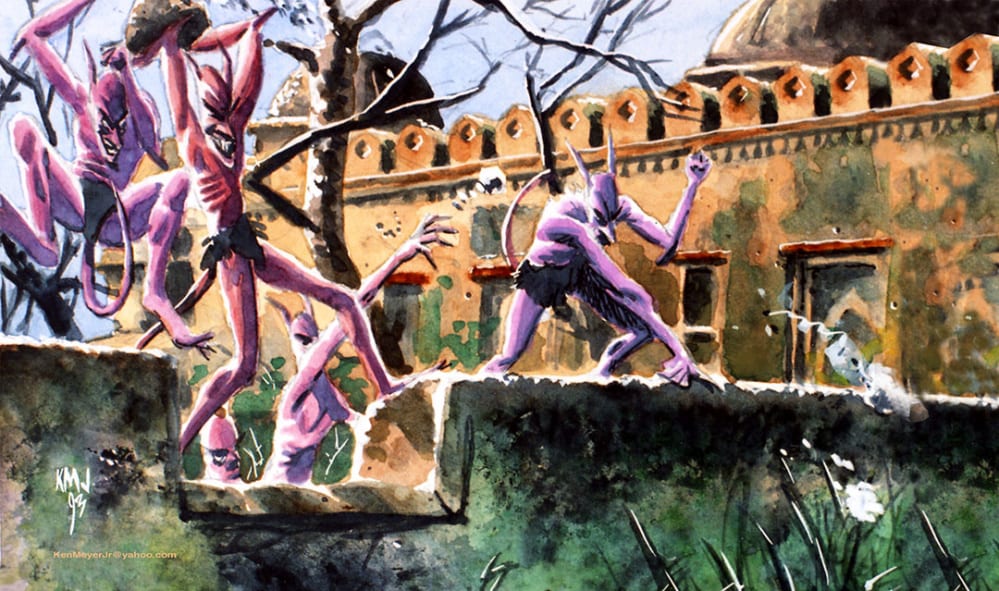 Magic: The Gathering ha ufficialmente bannato da ogni sua competizione sette carte stampate durante le prime edizioni del gioco, a partire da Invoke Prejudice: «La carta è razzista».
Sono sette le carte rimosse dal gioco Magic: The Gathering. Continueranno a comparire nei database della Wizards of the Coast, ma le illustrazioni saranno censurate. Invoke Prejudice è stata stampata originariamente nel 1994, 26 anni fa, raffigura un gruppo di sagome incappucciate che, secondo i suoi detrattori, rassomiglierebbero eccessivamente i membri del KKK.
Non c'è posto per il razzismo nè nel nostro gioco, nè altrove. Ma a questo proposito, non avrebbe mai dovuto essere pubblicata nè inclusa nel Gatherer. E siamo dispiaciuti per questo.
Si legge nella versione localizzata in italiano del sito ufficiale della compagnia.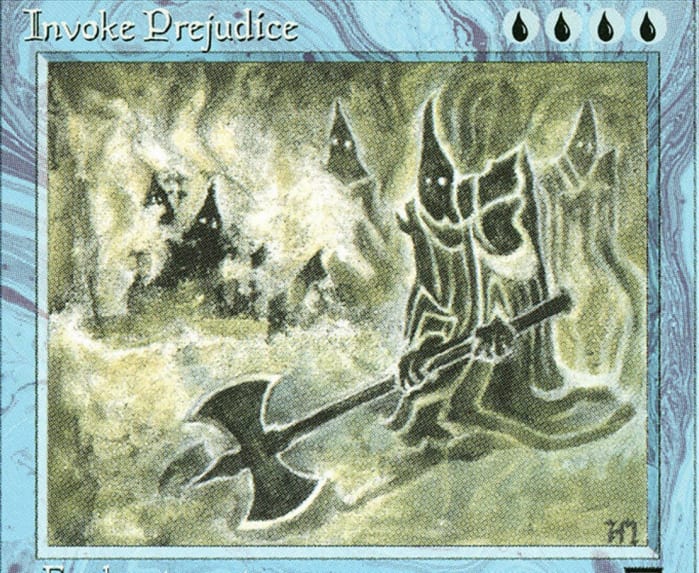 La decisione è figlia delle proteste che, a questo punto, stanno interessando l'intero occidente. Questa forma di iconoclastia laica non ha risparmiato nemmeno persone e film che, forse con colpevole ingenuità, consideravamo pilastri della nostra Storia, come Winston Churchill e Via col vento. Di certo non si ferma davanti a delle carte collezionabili.
La lista completa delle carte rimosse:
Invoke Prejudice
Cleanse
Stone-Throwing Devils
Pradesh Gypsies
Jihad
Imprison
Crusade
Ma la Wizards of the Coast ha già fatto intendere che è solo l'inizio, la compagnia intende sottoporre il suo enorme bestiario di creature, magie ed eroi ad una scrupolosa analisi, con l'obiettivo di rimuovere altre carte del passato ree di essere in contrasto con la nuova missione della compagnia.
We are starting a review of every card we have printed. This first pass isn't meant to be an exhaustive catalogue of every problematic card in Magic's history, and we will continue to take actions on similar cards in the future.

— Magic: The Gathering (@wizards_magic) June 10, 2020