I nuovi set di Harry Potter ufficializzati da LEGO (Aggiornato)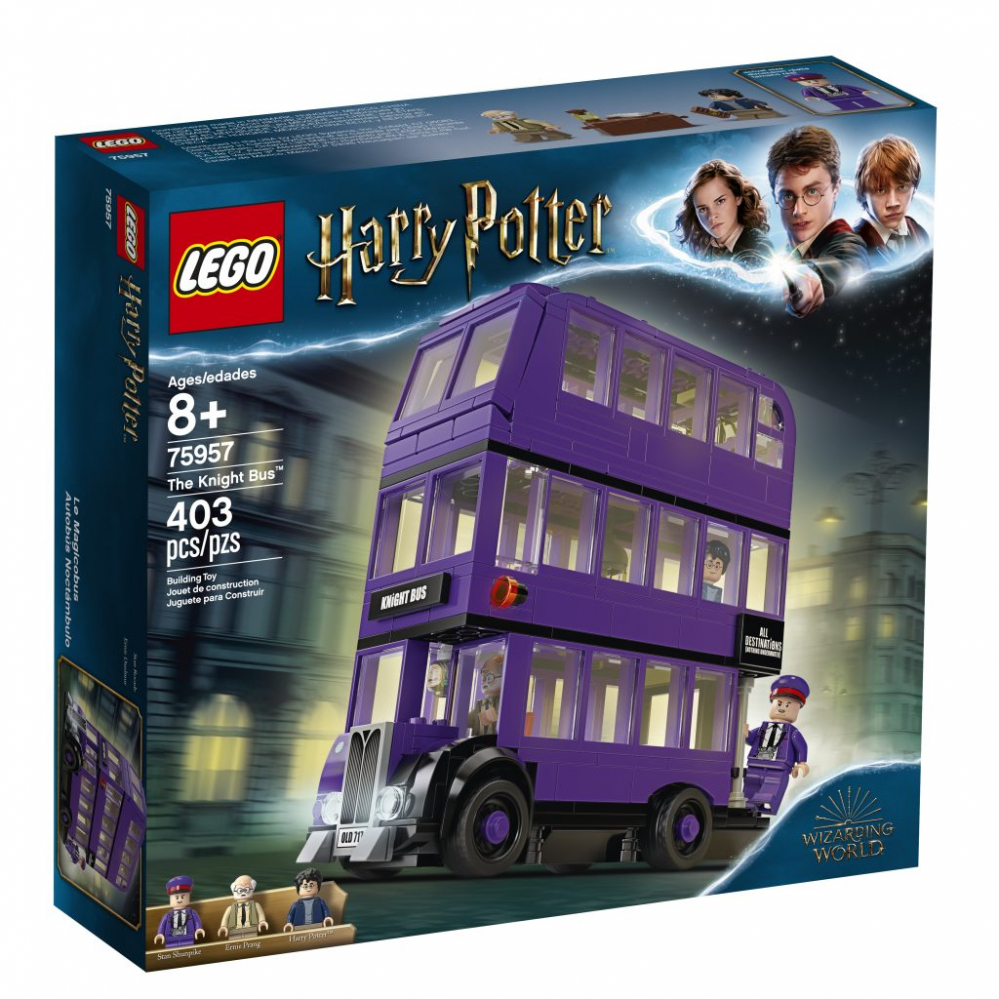 Dopo averli visti su Amazon Italia la settimana scorsa ecco arrivare l'ufficialità da LEGO® (Brickset) dei set, disponibili da questa estate, di Harry Potter, compreso il famoso Knight Bus e il calendario dell'avvento.
AGGIORNAMENTO: Abbiamo aggiunto alcune nuove immagini relative al set del Knight Bus.
---
Di seguito trovate i dati di ogni set nel dettaglio. Disponibili in vendita dal 1° giugno tutti i set tranne il calendari dell'avvento, disponibile dal 1° settembre.
75945 Expecto Patronum – 121 pezzi – 19,99 Eur
75946 Hungarian Horntail Triwizard Challenge – 265 pezzi – 34,99 Eur
75947 Hagrid's Hut: Buckbeak's Rescue – 496 pezzi – 59,99 Eur
75948 Hogwarts Clock Tower – 922 pezzi – 89,99 Eur
75957 The Knight Bus – 403 pezzi – 39,99 Eur
Based on Harry Potter and the Prisoner of Azkaban
Includes Harry Potter and all-new Stan Shunpike and Ernie Prang LEGO Minifigures
Join Harry Potter as he steps onboard the Knight Bus following his departure from the Dursley's home
Includes a three-storey Knight Bus, which opens out and includes a sliding bed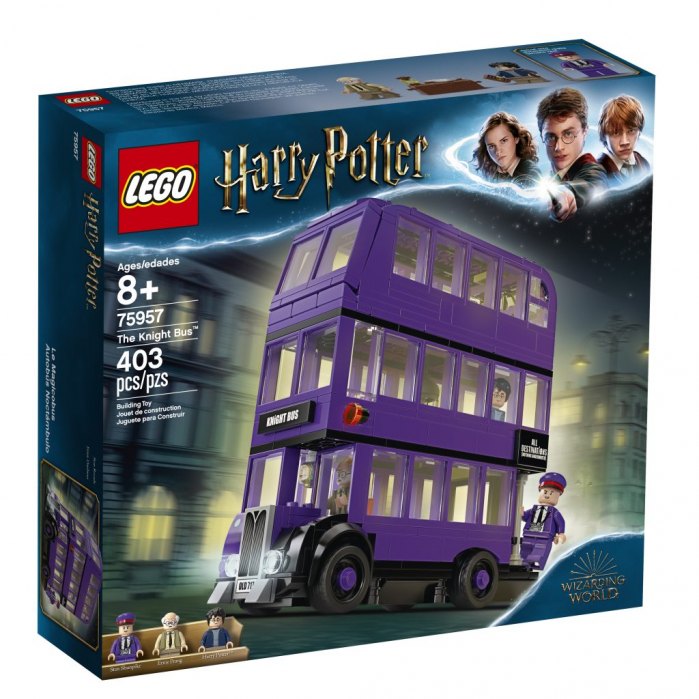 75964 LEGO Harry Potter Advent Calendar – 305 pezzi – 39,99 Usd (1° settembre)
Give LEGO Harry Potter fans a magical build-up to Christmas with this awesome advent calendar! Celebrate Christmas in the Wizarding World with a magical surprise LEGO Harry Potter toy every day for 24 days! Behind each door is a different LEGO Harry Potter holiday gift to open, build and play with. Each day delivers a favorite character, familiar object or awesome accessory from the Harry Potter series, so you can create Hogwarts holiday adventures of your own!
This LEGO Harry Potter advent calendar includes 7 minifigures: Harry Potter, Hermione Granger, Ron Weasley, Professor McGonagall, Albus Dumbledore, Professor Flitwick and the Hogwarts Architect plus a Hedwig figure.
Models include a micro Hogwarts Express train, buildable fireplace with Christmas decoration, Great Hall table with accessories and a statue pedestal decorated with the 4 house crests.
The 24 gifts combine to inspire kids to recreate festive scenes from the Harry Potter movies and invent magical stories of their own.