The Toys That Made Us: ora su Netflix la seconda stagione!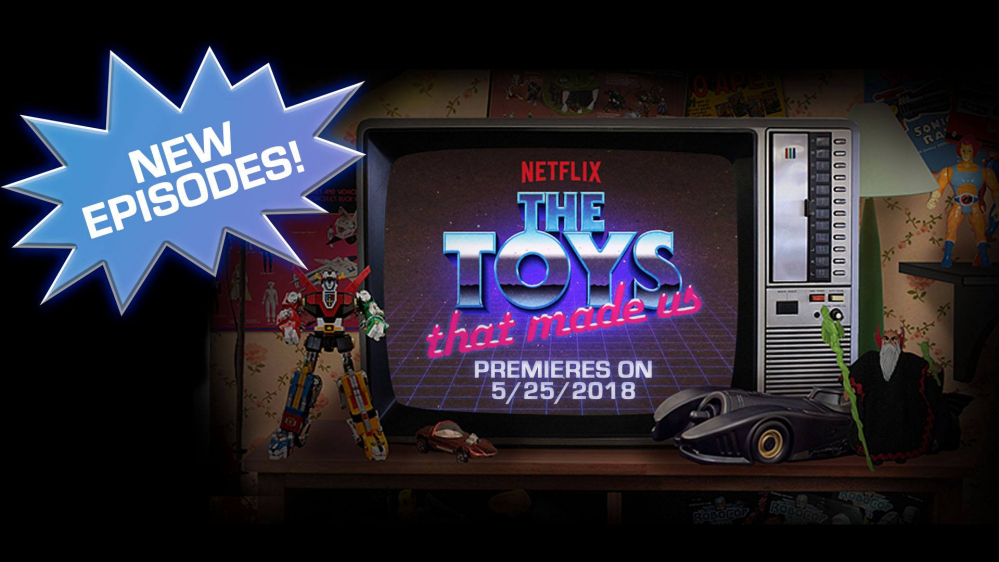 Come vi avevamo anticipato, la nuova stagione di The Toys That Made Us, ("I Giocattoli della nostra infanzia" in Italia) è ora disponibile su Netflix.
Nella nuova stagione di quattro episodi vedremo le storie dietro alla creazione dei Transformers, di Hello Kitty, dei Lego e dei giocattoli di Star Trek.
Ecco il trailer della nuova stagione:
The Toys that Made Us S2 Trailer

La nuova stagione di "The Toys that Made Us", la serie di documentari dedicati ai giocattoli della nostra infanzia, torna su Netflix il prossimo 25 maggio! #TTTMU

Posted by ToyCult on Thursday, May 3, 2018