Disney risponde alle accuse di plagio per i poster di Solo: a Star Wars Story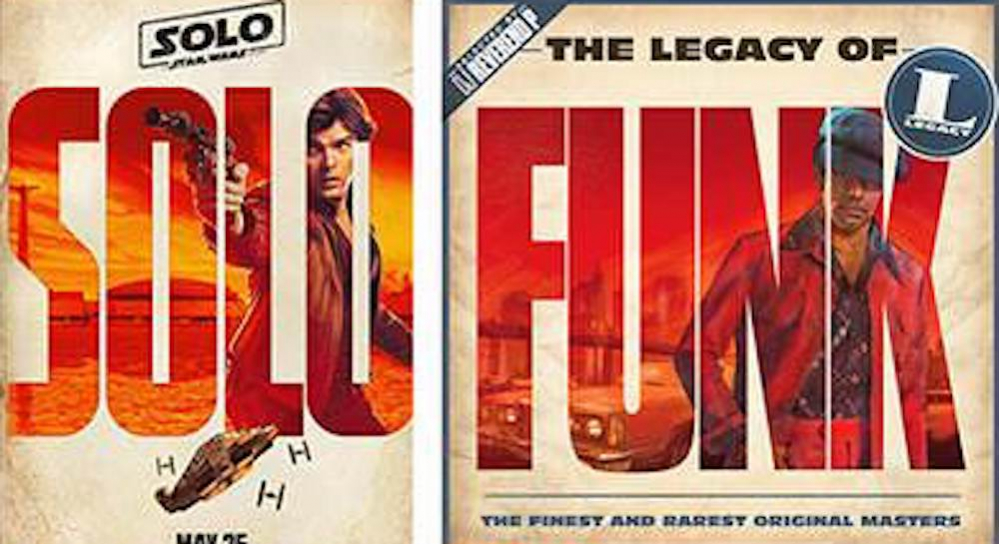 In un post su Facebook (ora rimosso) il designer francese Hachim Bahous aveva accusato di plagio Disney per aver utilizzato nei poster di Solo: A Star Wars Story uno stile grafico molto simile ad un suo precedente lavoro.
Effettivamente la somiglianza grafica tra i nuovi poster di Solo e le cover per una serie di compilation realizzate da Hachim per Sony due anni fa è impressionante: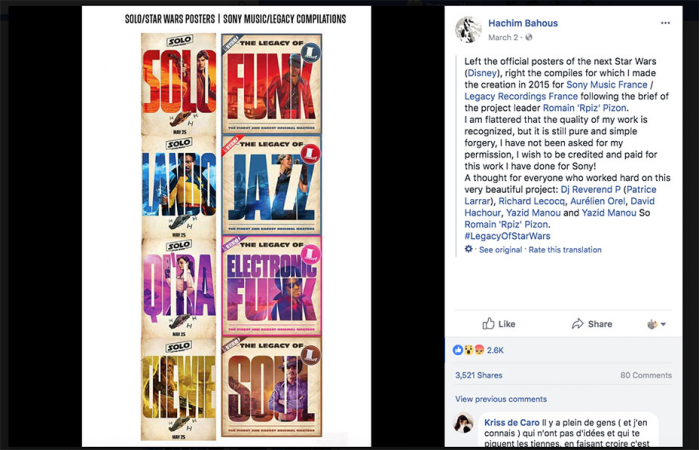 Veniamo a sapere dall'Hollywood Reporter la risposta ufficiale di Disney che per ora si limita a:
The posters were created by an outside vendor and it's something we are currently looking into.
Come detto nella introduzione, nel frattempo il post del designer francese è stato rimosso da Facebook, facendo intuire quindi che le due parti si sono probabilmente già messe in contatto, in cerca di un accordo.