VIRALNOW
Tutti gli spot del Super Bowl 2017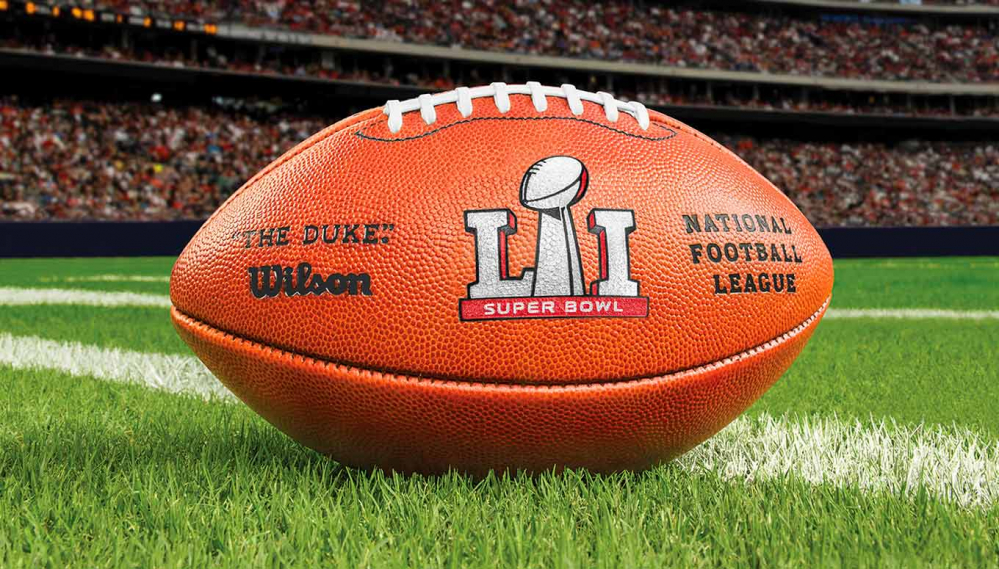 Come ogni anno ecco il nostro mega riassunto di tutti i commercials trasmessi in occasione dell'annuale Super Bowl americano: occasione che raduna davanti alla televisione centinaia di milioni di americani e funge da contenitore per i migliori spot dell'anno.
Se vi siete persi gli anni precedenti, eccoli:
TurboTax – "Humpty Fall"
Budweiser – "Born The Hard Way"
Skittles – "Romance"
Audi – "Daughter"
T-Mobile – #UnlimitedMoves with Justin Bieber
Mr. Clean – "Cleaner of Your Dreams"
GNC #CourageToChange
Old Spice – "Jungle Hero"
Tostitos – The "Party Safe" Bag
KFC – Colonel vs. Colonel
Kia – "Hero's Journey"
Lexus – "Man and Machine"
Buick
Beats By Dre – BE HEARD
Tide
Honda CR-V – Yearbooks
GoDaddy – "The Internet Wants You"
Squarespace – Get Your Domain Before It's Gone
Airbnb – "We Accept"
84 Lumber  – "The Journey Begins"
Mercedes-AMG GT Roadster – "Easy Driver"
Questo spot è stato diretto dai fratelli Coen.
Sprite – "As Seen on TV"
Wix.com Big Game Ad with Jason Statham & Gal Gadot
FIJI Water – "Nature's Gift"
Secret Deodorant – "No Love at First Sight"
Avocados From Mexico – #AvoSecrets
Tide – "Gronk's Cleaners Discount"
Ford – "Ford Go Further"
Intel – "Brady Everyday"
Wonderful Pistachios – "Ernie Gets Physical"
Persil ProClean – A Certain "Science Guy" Makes a Mess
T-Mobile – #NSFWireless
H&R Block – "Future"
T-Mobile – #Punished
Coca-Cola – "It's Beautiful"
NFL –  "Super Bowl Baby Legends"
Hulu – "My Name is Offred"
T-Mobile – #BagofUnlimited
Tiffany & Co. – Introducing Lady Gaga for Tiffany HardWear
Wendy's – "Cold Storage"
Busch Beer – "BUSCHHHHH"
Bai – Big Game Ad Starring Justin Timberlake & Christopher Walken
Febreze – "Halftime #BathroomBreak"
LIFEWTR – "Inspiration Drops"
Expedia – "Train"
Michelob – "Our Bar"
King's Hawaiian – False Cabinet
DEVOUR Frozen Meals – "The Audition"
Hyundai – "A Better Super Bowl"
Aflac – Surgery
Michelin – "I Need You"
McDonald's – "There's a Big Mac For That"
Snickers – "A Live Super Bowl Commercial"
Alfa Romeo – Mozzafiato
Quale spot vi è piaciuto di più? Fatecelo sapere nei commenti qui sotto!
Volete vedere altri spot e trailer andati in onda ieri durante il Super Bowl? Date un'occhiata qua: