Microsoft, fissata la data di un nuovo evento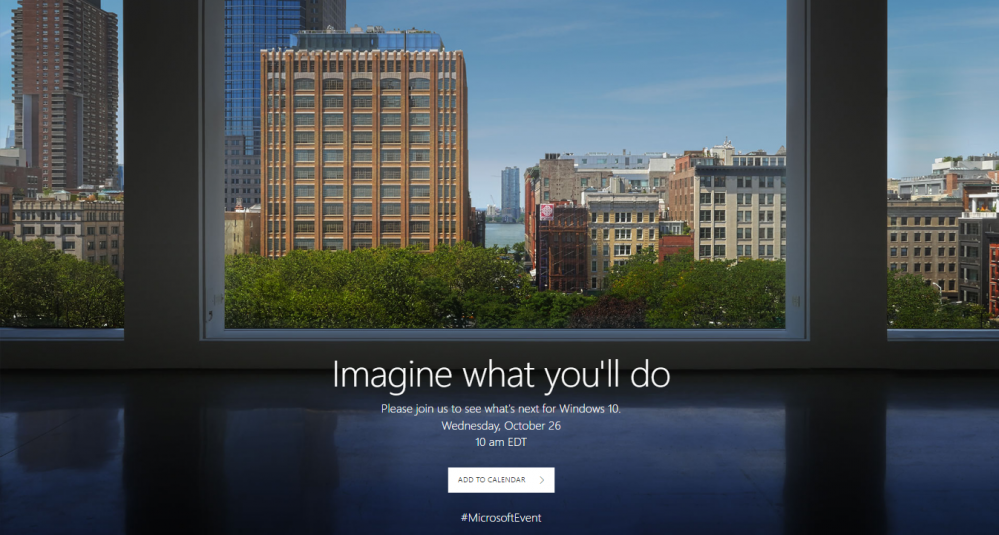 Microsoft ha annunciato di aver in programma un nuovo evento a New York City durante il quale si parlerà delle novità in arrivo per Windows 10.
La presentazione si svolgerà mercoledì 26 ottobre 2016 alle 10 del mattino ora locale ma sarà facilmente possibile seguirla in diretta streaming visto che l'ora di inizio corrisponderà alle nostre 16.00.
Imagine what you'll do. Join us to see what's next for Windows 10, save the date to watch the livestream of our #MicrosoftEvent in New York City on Wednesday October 26, 2016 at 10AM EDT/7AM PDT.
Rimaniamo in attesa di scoprire ulteriori dettagli.