Game of Thrones S07, la reazione di Maisie Williams al nuovo copione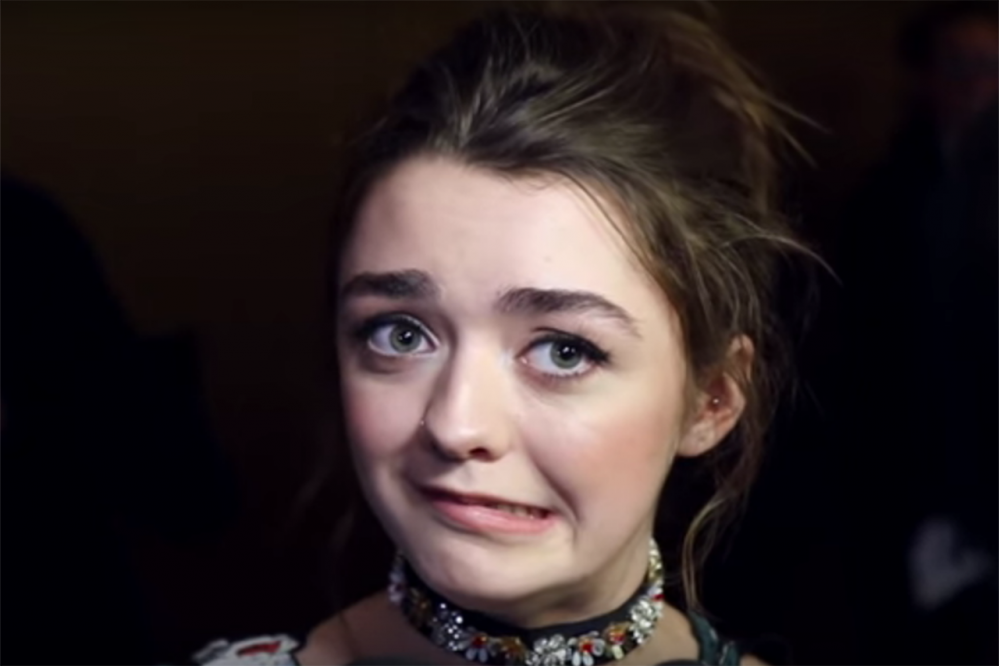 Maisie Williams, la giovane attrice che interpreta Arya nella serie TV HBO Game of Thrones, lancia una serie di tweet dopo aver letto il copione della prossima stagione.
Come prendere la reazione di Maisie? Sicuramente ci sono tutti i presupposti per una penultima stagione col botto, che tornerà il prossimo anno con il settimo capitolo. Ecco i tweet di Arya, la ragazza che non ha nome, o forse sì.
just finished reading season 7

— Maisie Williams (@Maisie_Williams) August 22, 2016
shit gets REAL

— Maisie Williams (@Maisie_Williams) August 22, 2016
i'd start preparing yourselves now

— Maisie Williams (@Maisie_Williams) August 22, 2016
scratch that, nothing will prepare you for this

— Maisie Williams (@Maisie_Williams) August 22, 2016
holy BALLS

— Maisie Williams (@Maisie_Williams) August 22, 2016