Un Lego X-Wing da 5 milioni di mattoncini in scala 1:1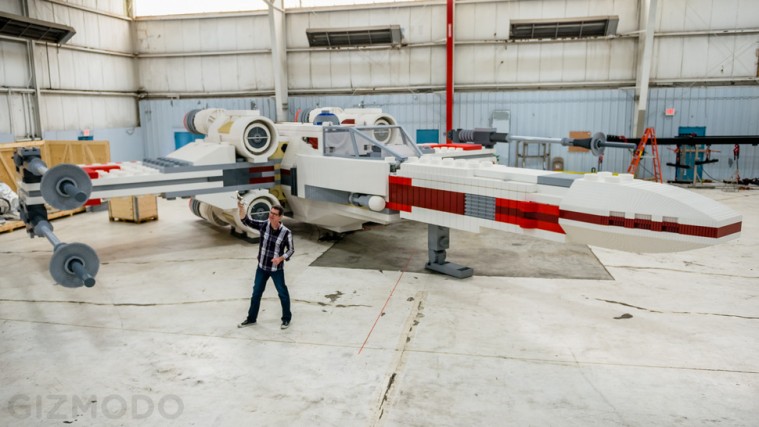 La Lego ha costruito un X-Wing in scala 1:1 utilizzando oltre cinque milioni di mattoncini!
Dotato di una struttura interna in metallo per riuscire a farlo stare in piedi, questo "modello" di X-Wing è lungo 13 metri e largo poco di più, per un totale di 5.335.200 mattoncini:
5,335,200 mattoncini Lego

Pesa 20 quintali (compresa la struttura in ferro interna)

Altezza 3,35 metri

Lunghezza 13,1 metri

Apertura alare 13,44 metri

32 costruttori hanno impiegato 17.336 ore (circa 4 mesi) per costruirlo
Il tutto è visionabile da oggi a Times Square a New York per tre giorni, poi sarà trasportato in California dove resterà al Legoland California Resort fino alla fine dell'anno.
The model was heavily engineered to withstand all the transportation, setup/break down and to ensure it was safe for Times Square given the subway system below and California's seismic requirements for the Legoland California Resort installation.
via Gizmodo
Immagini ©Gizmodo / Nick Stango