Captain Phillips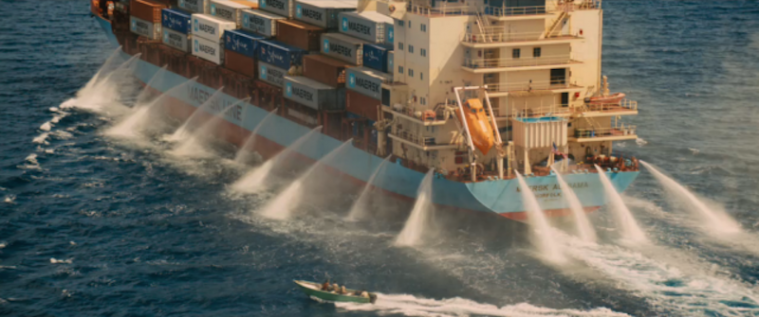 Basato su una storia vera, Captain Phillips racconta la storia dell'abbordaggio pirata della Maersk Alabama, una nave porta container statunitense.
Nel 2009 la Alabama ha subito il primo attacco da parte di pirati ad una nave battente bandiera degli Stati Uniti dopo oltre duecento anni.
La Maersk ha postato questo tweet per promuovere l'uscita del film il prossimo ottobre, che riporta la Alabama mentre cerca di difendersi dagli aggressori utilizzando i propri cannoni anti incendio:
https://twitter.com/MaerskLine/status/332950318767804416
Come vedremo nel trailer che segue gli assalitori avranno la meglio e il tutto nella realtà ha portato all'intervernto delle forze speciali che hanno seccato tre pirati e riconquistato la nave.
Vedremo quanto il film con Tom Hanks romanzerà l'avvenimento…
Director: Paul Greengrass
Starring: Tom Hanks, Catherine Keener, Max Martini
The true story of Captain Richard Phillips and the 2009 hijacking by Somali pirates of the US-flagged MV Maersk Alabama, the first American cargo ship to be hijacked in two hundred years.