Tex Murphy – Project Fedora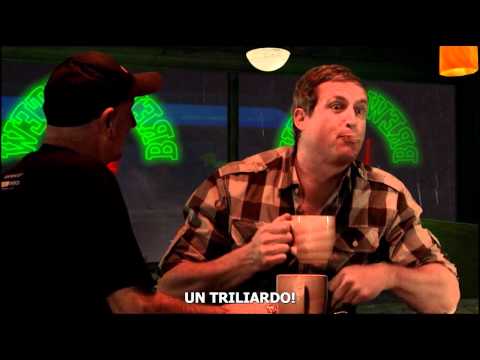 Sapete tutti cosa è Kickstarter.com, giusto? È quel simpatico sito in cui tramite cui è possibile finanziare progetti creativi comodamente seduti sulla poltrona di casa. A che scopo? Semplice, a seconda della cifra donata è possibile ricevere (per esempio) in anteprima il prodotto che avete deciso di sponsorizzare, o magari essere citati come sponsor/producer di un progetto.
Tra i tanti progetti sponsorizzabili, ce n'è uno che mi ha fatto tornare all'istante un nano ottenne.
Avete amato Under a Killing Moon, The Pandora Directive, Overseer e vi manca tantotanto Tex Murphy? Allora fiondatevi sulla pagina di kickstarter di Project Fedora, per seguire il progetto di realizzazione della sua sesta avventura!
Donando qualche soldino per la realizzazione di questo gioco, potrete portarvi a casa diversi goodies in base alla cifra, vi riporto qualche esempio:
$5
Tex Murphy Wallpaper Pack
$15
* Download of "Project Fedora" adventure game. (Available for your choice of PC and Mac. More platforms will be available if we exceed funding goal). * Exclusive membership to the official Big Finish Games Online Community. (Our online community will have behind the scenes updates, Sound Bytes, Music, Videos, ringtones, message boards and more. You'll also have the chance to communicate with the Big Finish creative team, participate in contests, win great prizes and more. Only available to you and other Big Finish Members.) ,and all previous reward tiers included.
$30
*Download of official HD "Project Fedora" poster. *Download of "Project Fedora" Soundtrack (AAC or mp3 – DRM Free.) *Download of "Project Fedora" Documentary. * Previous Reward Tiers included.
$45
* Download of Big Finish's Casual Games collectors edition Library, including: -3 Cards to Midnight, 3 Cards Dead Time, Escape from Thunder Island, Rita James and the Race to Shangri La. * Previous Reward Tiers included.
E così via, fino alle opzioni per i più sboroni meno pezzaculari:
$2,500
* Upgraded to Jr. Producer in Credits. * Project Fedora "Director's Chair", imprinted with your name! * 20″X30″ poster featuring a composited image of you w/ Tex Murphy in 2043 San Francisco. * Tex Murphy's, Louie's or Rook's personalized message on your home or cell's answering machine! * Previous Reward Tiers included. * Add $20 for international Shipments.
$5,000
* Personal tour of the Big Finish Game Studio, and Lunch with Chris Jones. (Must be able to travel to Salt Lake City, UT) OR a One Hour Skype session with Chris Jones & Aaron Conners. * A 12″ (That's inches!) Bronzed Statue of character from Tex Murphy game. * Upgraded to Associate Producer in credits * Personalized signed Collector's Edition of "Project Fedora" game box. * Previous Reward Tiers included. * Add $20 for international Shipments.
$10,000
* Invitation to the "Project Fedora" premiere party. * Opportunity of one of these two options: Have a walk-on role in Game (Domestic Airfare Provided) OR Participate in a Murder Mystery game hosted by Tex Murphy (Chris Jones) (Domestic Airfare Provided). * Official Tex Murphy Trench coat! * Upgraded to Executive Producer in credits. * Previous Reward Tiers included. * Add $20 for international Shipments.
ndPiffo: Si, avete letto bene. Gli doni 10.000$ e te ne chiedono 20 per le spese di spedizione internazionali. MA LOL!
Descrizione del progetto
[more]

"Project Fedora" will continue the amazing adventures of Tex Murphy, the down-on-his-luck P.I. in post-apocalyptic San Francisco. This long-awaited game will be the sixth in the adventure series, which includes the award-winning games Under a Killing Moon, The Pandora Directive and Overseer.
The new game will incorporate the very best of the classic Tex Murphy elements – sci-fi, film noir, witty dialogue, great characters, beautifully integrated FMV, and a deep, engaging story – but it will also enhance the experience of the former games with stunning new graphics, a sleek new interface, and other updates.

The detective-style gameplay takes place in a fully 3D world where you search for clues, solve puzzles, investigate crimes, and question witnesses and suspects. While the gameplay will be fun and challenging, you'll never get stuck with the free, built-in hint system.

One of Project Fedora's most exciting features is how the game and story can unfold in different ways. As you play, your actions and choices will change events, leading to new story elements and gameplay. This "narrative pathing" not only allows you to customize your experience, it will provide unique replayability, as the game will have at least three or more story paths leading to multiple endings.

Long-time Tex fans may be curious if the new storyline will pick up where Overseer (and its infamous cliffhanger) left off. The short answer is YES, but this game will be just as enjoyable for people who have never played the earlier games. While we can't give too many details yet, just be prepared for an incredible opening sequence!

Project Fedora promises to be the best Tex Murphy adventure ever – even better than the last three Tex Murphy games (Under a Killing Moon, The Pandora Directive, Overseer), which were met with critical acclaim, won "Adventure Game of the Year" awards, and are consistently ranked as some of the best adventure games of all time.
[/more]
La raccolta fondi per questo progetto scadrà il 20 Giugno 2012.
Tex Murphy – Project Fedora su Kickstarter
Sito ufficiale Big Finish Games