Darth Maul Lightsaber Wall Light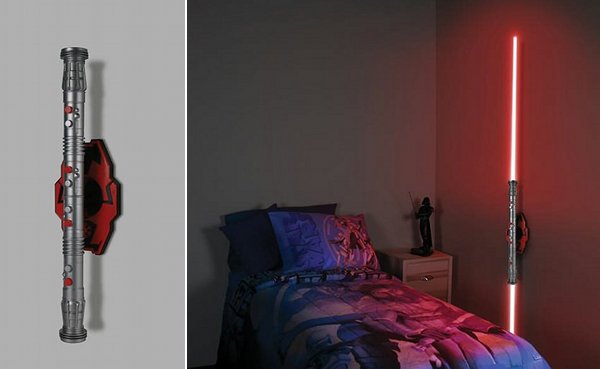 Give into the dark side of the Force, and construct your own Darth Maul edition double-bladed Lightsaber Room Light. Mount it to your wall and activate its dual red glowing blades! Includes fun and informative educational guide.

Sicuramente sarebbe stato il gadget migliore per accompagnare le ultime notti insonni passate ad aspettare l'arrivo sul grande schermo de The Phantom Menace in 3D.
La Darth Maul Lightsaber Wall Light può essere posizionata sia orizzontalmente che verticalmente, tale da illuminare la vostra stanza con due fedeli lame laser.
Nostra per $39.95 su barnesandnoble.com