We used to be human. Comeback Special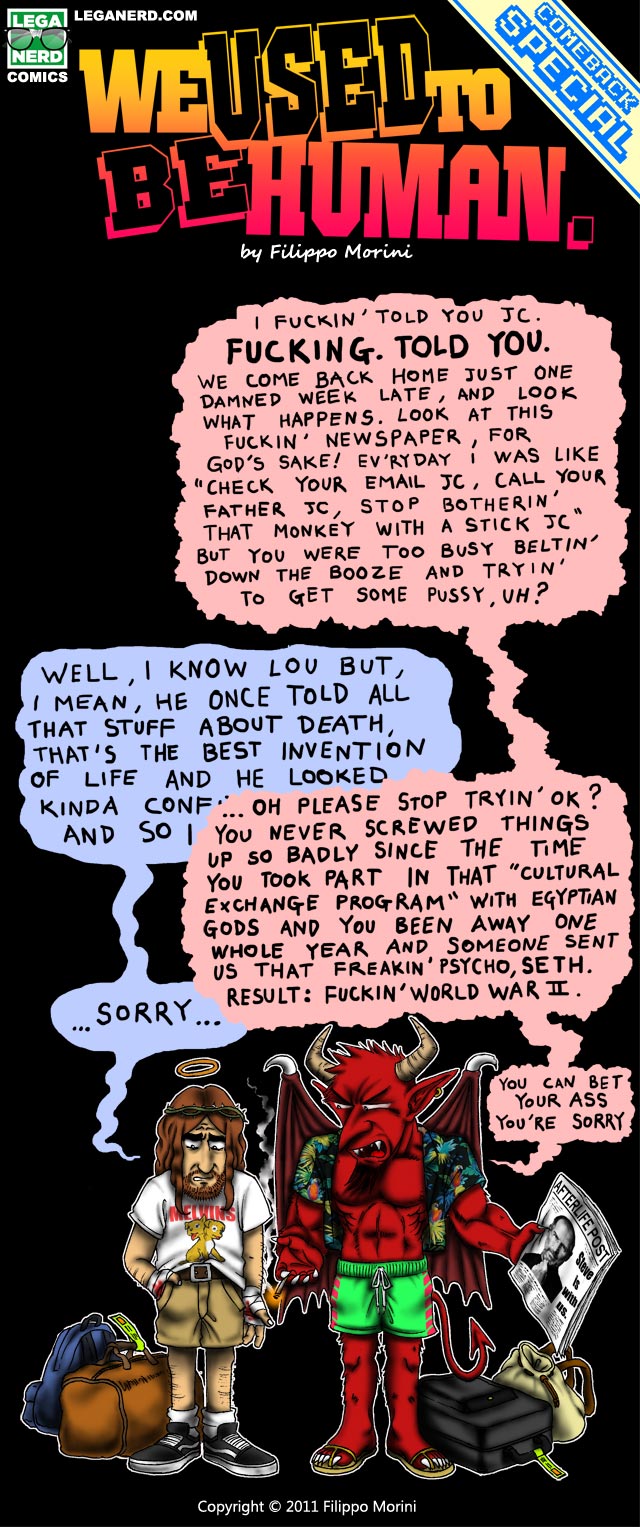 Ri-ciao a tutti i vecchi e nuovi utenti della Lega.
Dopo una pausa estiva prolungata dal dover superare i miei ultimi 3 esami universitari di sempre, torno a pubblicare un pò di strisce.
We used to be human. e Those awesome days of nothing ritornano ufficialmente su queste pagine a settimane alterne fino a quando non avrò temporaneamente esaurito le idee o non sarò diventato ricco da far schifo per qualche motivo inaspettato.
Il primo episodio della nuova stagione non poteva che essere (banalmente) dedicato a "The smartest man in the room".
A giovedì prossimo.