Ecco il prossimo Superman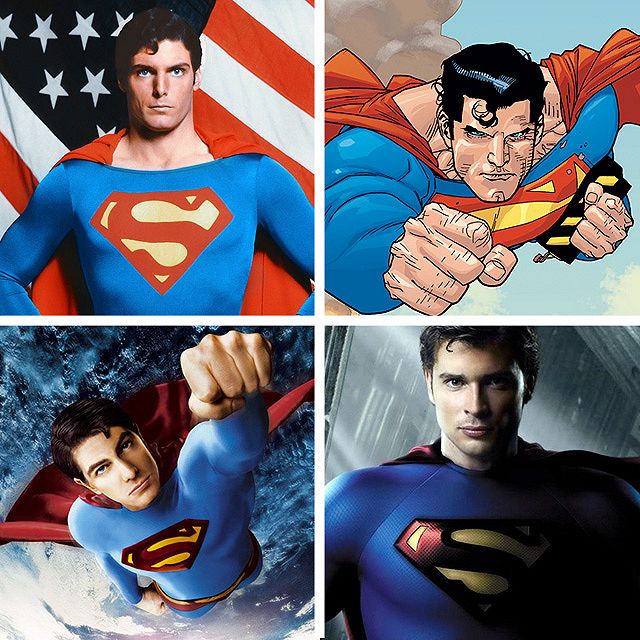 Plot del film:
The film also stars three-time Oscar® nominee Amy Adams ("The Fighter") as Daily Planet journalist Lois Lane, and Oscar® nominee Laurence Fishburne ("What's Love Got to Do with It") as her editor-in-chief, Perry White. Starring as Clark Kent's adoptive parents, Martha and Jonathan Kent, are Oscar® nominee Diane Lane ("Unfaithful") and Academy Award® winner Kevin Costner ("Dances with Wolves").

Squaring off against the superhero are two other surviving Kryptonians, the villainous General Zod, played by Oscar® nominee Michael Shannon ("Revolutionary Road"), and Faora, Zod's evil partner, played by Antje Traue. Also from Superman's native Krypton are Lara Lor-Van, Superman's mother, played by Julia Ormond, and Superman's father, Jor-El, portrayed by Academy Award® winner Russell Crowe ("Gladiator").
Rounding out the cast are Harry Lennix as U.S. military man General Swanwick, as well as Christopher Meloni as Colonel Hardy.

"Man of Steel" is being produced by Charles Roven, Emma Thomas, Christopher Nolan and Deborah Snyder. The screenplay was written by David S. Goyer, from a story by Goyer and Nolan, based upon Superman characters created by Jerry Siegel & Joe Shuster and published by DC Comics. Thomas Tull and Lloyd Phillips are serving as executive producers.
Quindi, dopo aver fallito miseramente con quella grandissima cacca di Superman Returns ed una ultima fresca (e neanche tanto malvagia) rivisitazione direttamente da Smallville,
eccovi la prima immagine tratta dal prossimo "Man of Steel",
diretto, per mia somma (in)felicità da Zach Snyder.
E notiamo subito come il genio di Snyder si faccia largo già dal titolo… Ma potrai fare un cazzo di film su Superman, tratto dal celebre fumetto, con una storia editoriale e cinematografica enorme alle spalle, omettendo il nome di Superman nel titolo?
Caro Zach, non vedo l'ora di vedere questa tua prossima merdata.
Vabbè dicevamo, scoprite lo spoiler direttamente nel more e ditemi un pochino che ne pensate!
Cliccateci sopra per vederlo in dimensione Gigantish!
Uscirà il 13 Giugno 2013, check IMDB for more.