Nerdcore Now Volume 1 Compilation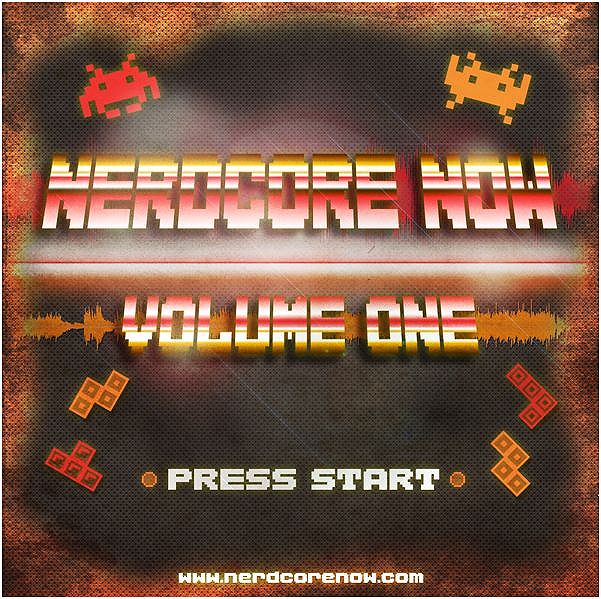 The nerds are coming to invade your eardrums with sonic beats so sweet they can't be ignored. Nerdcore Now is pleased to debut the release of the Nerdcore Now Volume 1 compilation album. A free digital download for all nerd music enthusiasts. Featuring brand new unreleased tracks from artists such as Beefy, Supercommuter, Adam Warrock, Random aka Mega Ran, Death*Star, Torrentz and so many more!

Songs on this compilation cover topics related to video games, nerd life braggadocio, teleportation, X-Men, Pokemon, The Hitchhiker's Guide to the Galaxy and so much more!

Please if you enjoy this album, pass it along to a friend. Go ahead and burn them a copy, send them links, post on their Facebook wall or shout it out on Twitter. You are the biggest link in the chain of introducing listeners to the joy of Nerdcore.
C'è poco altro da aggiungere: la compilation nasce per introdurre il giovane Nerd al suo prossimo genere musicale preferito.
Tra le altre cose si può scaricare gratuitamente dal sito (o dai mirror proposti).
La tracklist nell'approfondimento:
[more]
Tracklist
Running Time: 76 Minutes

01 – Beefy – Nerdcore Now
02 – Supercommuter – Robot Party
03 – The ThoughtCriminals – Warp Zone (1-2)
04 – The Future – Teleport
05 – Soup or Villainz – Live In The Arcade Ft. Danyeal McIntosh
06 – Milk-Plus & Lady DKX – I Can Be Your Supervillain
07 – Adam Warrock – Nightcrawlin'
08 – DeathStar – Social Apothecary
09 – Random – Sweeter Ft. Dale Chase
10 – PovertyMan – Rap Cliche
11 – Jake-bit – Redundant Me
12 – Illbotz – Give A Little Love
13 – XoC – A Seed Grows In Brooklyn
14 – Emergency Pizza Party – Never Going Back Ft. Rappy McRapperson & Shinobi Onibocho
15 – Bizarro X-Men – Character Select
16 – Ultraklystron – Bromance Dance
17 – Torrentz – Nerdcore International
18 – Klopfenpop – Don't Panic Ft. MC 117, Milk-Plus & Diabeats
19 – MC 117 – Bulbasaur
20 – Untested Methods – Little Crow
21 – Random – Fly (Klopfenpop Mix)

Executive Producer – Danger Aaron
[/more]
E se v'è piaciuta, il 15 febbraio esce Nerdcore Now Volume 1: B-Side.
Sul sito trovate comunque l'immancabile forum e ricchi download di musica Nerdcore.