Blood Bros: Heaven 2 Hell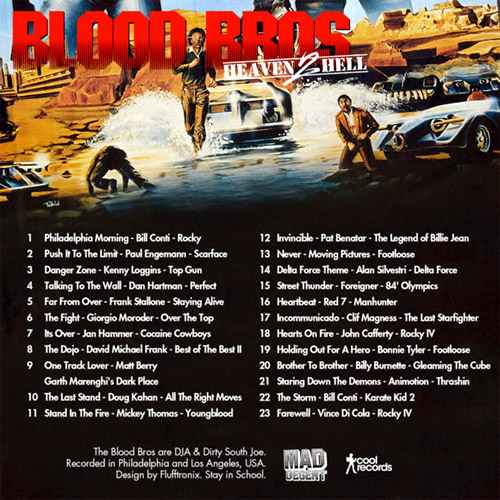 Blood Bros Heaven2Hell by maddecent
The second volume in the BLOOD BROS series! Created by Derek 'DJA' Allen and Dirty South Joe, this is another round of 80s Action soundtracks, but with a '2nd in the trilogy' twist. Will our heroes survive the ultimate challenge and make it out alive?!
Se vi siete esaltati con questo, non potete perdervi l'inevitabile seguito!
Per la gioia dei tamarri di Lega Nerd e soprattutto di Itomi!