VGA 2010: And the winner is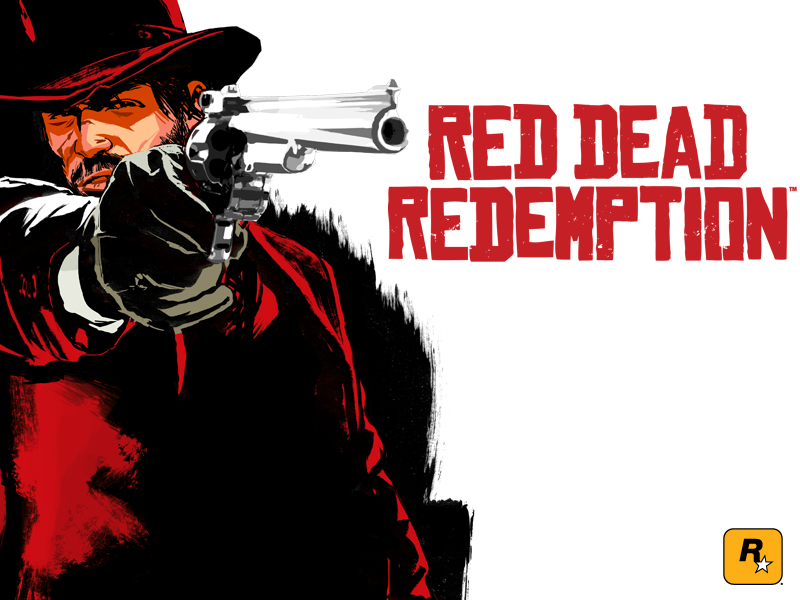 Come oramai tutti ben saprete, sabato sera (in italia era già domenica da ben due ore) è andata in onda su Spike TV l'ottava edizione del Video Game Awards.
Bel VGA molti giochi annunciati, soprattutto considerando che era una premiazione, anzi le premiazioni sono state messe in secondo piano, a parte Goty (rdr), best action (assassin's creed brotherhood), e best shooter (cod black ops) le altre sono state dette in un unico elenco molto veloce.
Johnny
Spoiler
Uno degli utenti di LN che non solo ha seguito tutto l'evento, ma è andato oltre "Perché, sebbene la diretta sia finita, sono rimasto a guardare colui che faceva lo streaming che gioca a rule of rose per ps2?" IDOLO!
Ecco a voi i vincitori (e negli spoiler i candidati):
Game of the Year: Red Dead Redemption

Spoiler
Call of Duty: Black Ops
God of War III
Halo: Reach
Mass Effect 2
Studio of the Year: Bioware, Mass Effect 2

Spoiler
Blizzard Entertainment, StarCraft II: Wings of Liberty
Bungie Studios, Halo: Reach
Rockstar San Diego, Red Dead Redemption
Best Multi-player: Halo: reach

Spoiler
Battlefield: Bad Company 2
Call of Duty: Black Ops
StarCraft II: Wings of Liberty
Character of the Year: Sgt. Frank Woods, Call of Duty: Black Ops

Spoiler
Ezio, Assassin's Creed: Brotherhood (Best Dressed winner)
Kratos, God of War III (Biggest Badass winner)
John Marston, Red Dead Redemption
Best Xbox 360 Game: Mass Effect 2

Spoiler
Alan Wake
Fable III
Halo: Reach
Best PS3 Game: God of War III

Spoiler
Heavy Rain
ModNation Racers
Red Dead Redemption
Best Wii Game: Super Mario Galaxy 2

Spoiler
Donkey Kong Country Returns
Kirby's Epic Yarn
Metroid: Other M
Best PC Game: StarCraft II: Wings of Liberty

Spoiler
Fallout: New Vegas
Mass Effect 2
Sid Meier's Civilization V
Best Handheld Game: God of War: Ghost of Sparta

Spoiler
Metal Gear Solid: Peace Walker
Professor Layton and the Unwound Future
Super Scribblenauts
Best Shooter: Call of Duty: Black Ops

Spoiler
Battlefield: Bad Company 2
BioShock 2
Halo: Reach
Best Action Adventure Game: Assassin's Creed: Brotherhood

Spoiler
God of War III
Red Dead Redemption
Super Mario Galaxy 2
Best RPG: Mass Effect 2

Spoiler
Fable III
Fallout: New Vegas
Final Fantasy XIII
Best Individual Sports Game: Tiger Woods PGA Tour 11

Spoiler
EA Sports MMA
Shaun White Skateboarding
UFC Undisputed 2010
Best Team Sports Game: NBA 2K11

Spoiler
FIFA 11
Madden NFL 11
MLB 10: The Show
Best Driving Game: Need for Speed: Hot Pursuit

Spoiler
Blur
ModNation Racers
Split/Second
Best Music Game: Rock Band 3

Spoiler
Dance Central
DJ Hero 2
Def Jam Rapstar
Best Soundtrack DJ Hero 2
Def Jam Rapstar
Guitar Hero: Warriors of Rock
Rock Band 3
Best Song in a Game: "Far Away" by José González, Red Dead Redemption

Spoiler
"Basket Case" by Green Day, Green Day: Rock Band
"Black Rain" by Soundgarden, Guitar Hero: Warriors of Rock
"GoldenEye" by Nicole Scherzinger, GoldenEye 007 (2010)
"Won't Back Down" by Eminem, Call of Duty: Black Ops
"Replay/Rude Boy Mashup" by Iyaz/Rihanna, DJ Hero 2
Best Original Score: Red Dead Redemption

Spoiler
God of War III
Halo: Reach
Mass Effect 2
Best Graphics: God of War III

Spoiler
Heavy Rain
Kirby's Epic Yarn
Red Dead Redemption
Best Adapted Video Game: Scott Pilgrim vs. the World: The Game

Spoiler
Lego Harry Potter: Years 1-4
Spider-Man: Shattered Dimensions
Star Wars: The Force Unleashed II
Transformers: War for Cybertron
Best Performance by a Human Male: Neil Patrick Harris as Peter Parker/Amazing Spider-Man, Spider-Man: Shattered Dimensions

Spoiler
Daniel Craig as James Bond, James Bond 007: Blood Stone
Gary Oldman as Sergeant Reznov, Call of Duty: Black Ops
John Cleese as Jasper, Fable III
Martin Sheen as The Illusive Man, Mass Effect 2
Nathan Fillion as Sergeant Edward Buck, Halo: Reach
Rob Wiethoff as John Marston, Red Dead Redemption
Sam Worthington as Alex Mason, Call of Duty: Black Ops
Best Performance by a Human Female: Tricia Helfer as Sarah Kerrigan, StarCraft II: Wings of Liberty

Spoiler
Dame Judi Dench as M, James Bond 007: Blood Stone
Danica Patrick as Herself, Blur
Emmanuelle Chriqui as The Numbers Lady, Call of Duty: Black Ops
Felicia Day as Veronica Santangelo, Fallout: New Vegas
Jennifer Hale as Commander Shepard (female version), Mass Effect 2
Kristen Bell as Lucy Stillman, Assassin's Creed: Brotherhood
Yvonne Strahovski as Miranda Lawson, Mass Effect 2
Best Downloadable Game: Costume Quest

Spoiler
Lara Croft and the Guardian of Light
Monday Night Combat
Scott Pilgrim vs. the World: The Game
Best DLC: Red Dead Redemption: Undead Nightmare

Spoiler
BioShock 2: Minerva's Den
Borderlands: The Secret Armory of General Knoxx
Mass Effect 2: Lair of the Shadow Broker
Best Independent Game: Limbo

Spoiler
Joe Danger
Super Meat Boy
The Misadventures of P.B. Winterbottom
Most Anticipated Game: Portal 2

Spoiler
Batman: Arkham City
BioShock: Infinite
Gears of War 3
Fonte: http://en.wikipedia.org/wiki/Spike_Video_Game_Awards
E dopo tutto 'sto lavoraccio di copia-incolla un piccolo premio me lo merito?
ATTENZIONE spoiler NSFW

Spoiler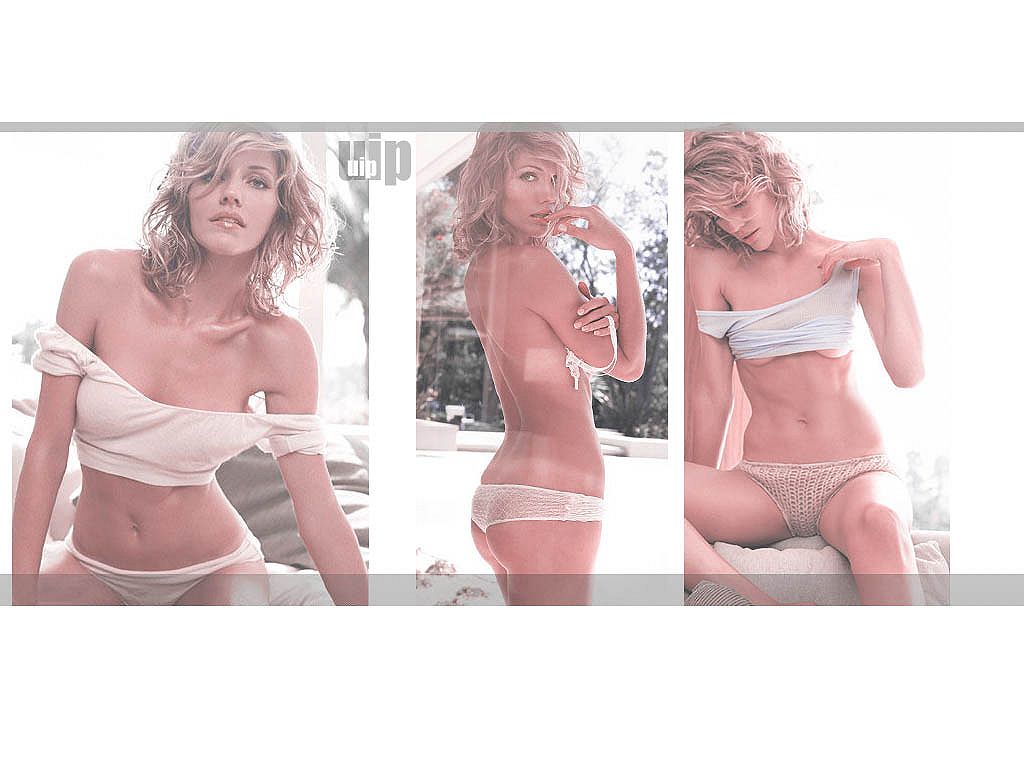 Tricia Helfer, Best Performance by a Human Female