I dildo per Wiimote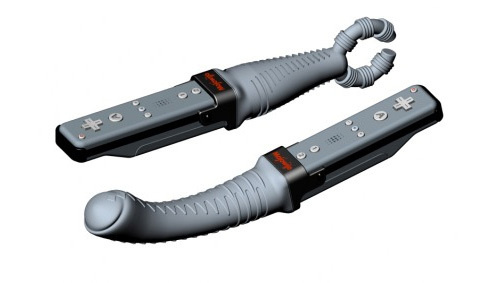 What Are These Wii Remote Accessories For?

I can tell you, they're not for the pursuit of medical science.

They are, our more perverse readers will no doubt have already deduced, dildos. That you attach to a Wii Remote. They're a pair of products by Mojowijo, which are "able to transform the varying motions of the control into appropriate vibration signals".

While they're designed to work with the Wii Remote, they're not designed to work with the Wii; instead, Mojowijo have custom software that runs off a PC, through which you can not only use one Wii Remote, but transfer the movements and vibration from one Wii Remote to the other.

Making this a multiplayer experience, no friend code required.
Prima o poi doveva succedere…