Come aumentare il volume del vostro seno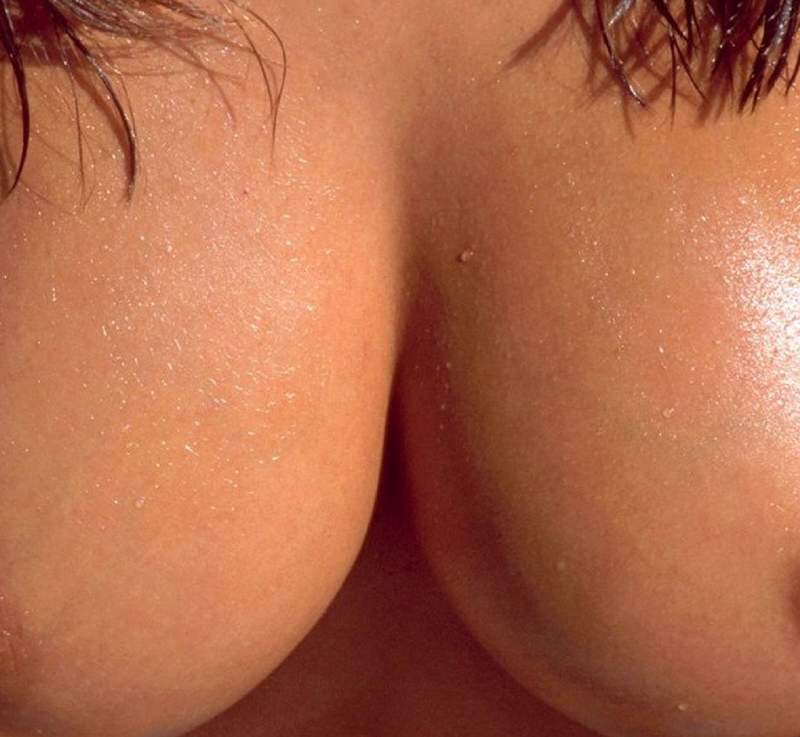 We've seen a couple Weird Products that do crazy things to your boobs in an attempt to make them bigger. This one seems the scariest, though: the Beau Bust Roller (for $113!).

According to the website,
Using Electronic Muscle Stimulation (EMS), the Beau Bust Roller can be used to stimulate breast growth and firmness. It even works in the bath! Simply sit back and relax in the tub, and roll the device over your chest to encourage the results you want. Use the included bust cream to enhance the experience!

Eek! I'll tell you right now, Lovelies, there's no way any electronic zapping device is going anywhere near my nipples. Even if there's a layer of "enhancing bust cream" in between.

Would you try this product?
[more]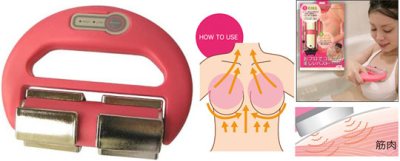 [/more]
Piatte come una tavola da surf? Stanche di non trovare un omino disposto a scoparvi? Persino Giumini vi ha dato buca? Forse è il momento di migliorare il vostro aspetto fisico, perché senza tette non c'è paradiso (cit.)!
E se siete delle povere pezzenti che non possono permettersi la chirurgia, potete ricorrere ai giappici, i sacrici giappici che hanno sempre una soluzione per tutti.
Ecco a voi 'sto coso, una specie di porta rotolo della carta igienica, che rilascerà degli impulsi elettrici in zona capezzolare (paura eh? O forse siete un po' SM).
Divertitevi ed aumentate le dimensioni del vostro seno. E forse troverete anche voi un Giumini da scopare!
Sexquest
è la rubrica che mostra la sessualità a chi non l'ha mai vista, scritta a più mani da vari autori della lega (Federica esclusa).