Ubergizmo: iPhone4 vs Android review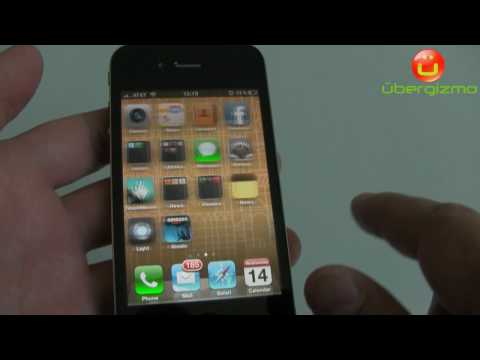 The iPhone 4 is the culmination of years of refining Apple's iPhone line of products. One by one, Apple has improved features and the latest iteration enhances a number of important elements like display, camera (with Flash), dual-microphone, larger battery and multi-tasking – just to cite a few.
Da
Ubergizmo
Una lunga ed esaustiva review (con foto e video) dell'iPhone4 comparato con HTC Incredibile (Android 2.1).
E ora, Trollazzi e Fanboyz scatenatevi pure, ma prima leggete l'articolo…
UPDATE: possibili news in vista per iPhone4, secondo questo articolo su Wired.it:

Apple ha convocato a sorpresa i giornalisti a una inattesa conferenza stampa indetta per le 10 (ore californiane) di venerdì. Nessuna spiegazione sull'oggetto dell'incontro, ma è chiaro che il tema sarà l'iPhone 4, che sta creando tanti problemi (di immagine e non solo) alla Mela.
Qualcuno sostiene possa essere la conferenza dell'addio, in cui l'azienda di Cupertino annuncerà il ritiro del prodotto e ammetterà pubblicamente che il problema di ricezione non è risolvibile semplicemente imparando a impugnare il telefono in modo corretto.