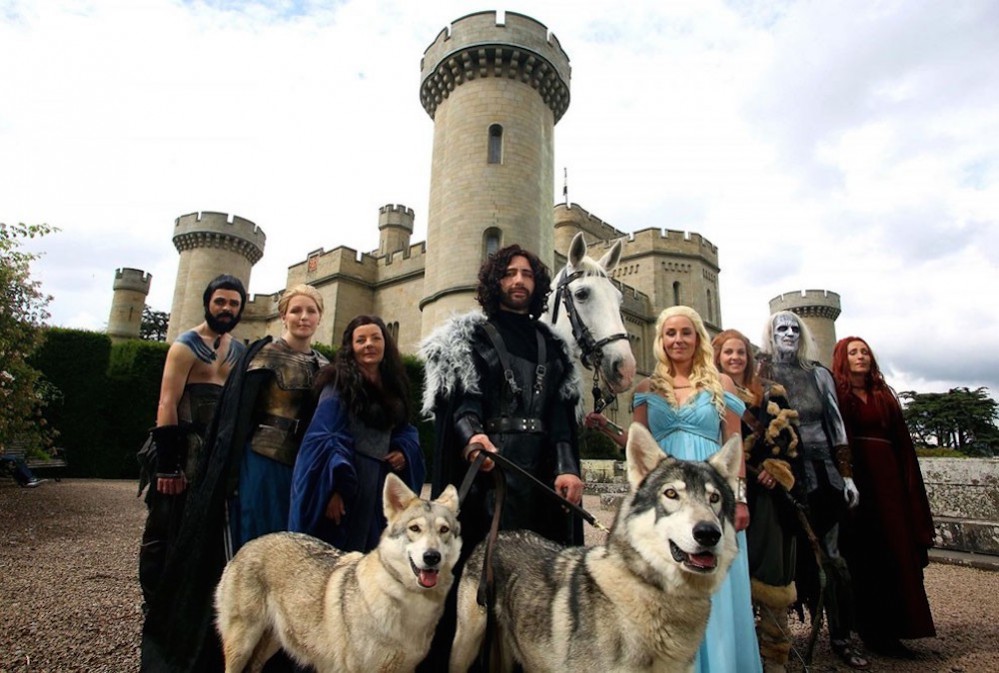 Darren Prew (37 anni) e Kerry Ford (33 anni) sono riusciti a sposarsi in pieno stile Game of Thrones grazie alla vittoria di un contest indetto da Blinkbox Movies, un canale di streaming online.
Lo sposo Darren si è travestito da Jon Snow e la sposa Kerry da Daenerys Khaleesi Targaryen. Oltre a loro, ovviamente non sono mancati all'appello anche parenti e amici che si sono spartiti altri nomi importanti della saga come Khal Drogo, Brienne of Tarth, White Walker, Hodor e ciliegina sulla torta erano presenti anche i Metalupi.
Il set fotografico è stato realizzato presso l'Eastnor Castle, nei pressi di Ledbury in Inghilterra.
Cosplay, lo stai facendo benissimo (anche se quando si tratta di matrimoni, nel mondo di Martin le cose non sono sempre rose e fiori).