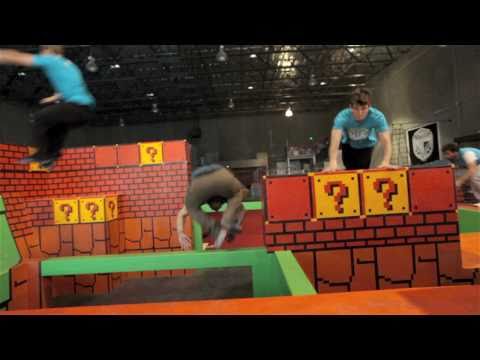 Tempest Freerunning Academy's grand opening is April 2, 2011. Watch this epic video show casing some of the obstacles and areas found at The Academy. Tempest Freerunning Academy is California's first indoor training facility solely dedicated to the growth and spread of freerunning and parkour. If you would like to attend this once in a lifetime event please checkout Tempest Academy's website. Hope to see you there. Enjoy!

Directed by Victor Showtime Lopez
Edit by Paul Diddy Darnell
DP / Color by Chad Bonanno
Parkour + Super Mario + Mirror's Edge = EPIC!